Florida Man Arrested For Forcing 'Wet Willy' on Girlfriend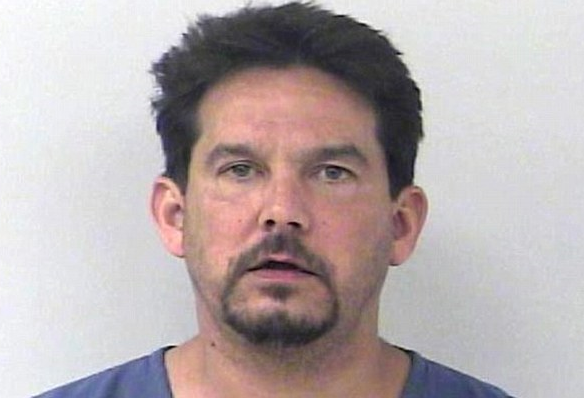 A Florida man was arrested for allegedly forcing a "wet willy" on his girlfriend after he came home intoxicated last month.
Deputies from the St. Lucie County Sheriff's Office arrested Joseph Jean Sireci, 47, on August 15 after responding to a domestic disturbance call. The report was made by a woman who claims she returned home to find her live-in boyfriend, Sireci, intoxicated on the floor of their living room.
The woman, who has not been named, told authorities that Sireci was "arguing with her and being rude" when she decided to take her daughter to another person's house. According to the arrest warrant, obtained by the Miami Herald, Sireci came with her and "continued to drink and be belligerent" throughout the trip.
When the couple got home, Sireci allegedly grabbed his girlfriend, licked his finger and stuck it into her ear, giving her a "wet willy."
According to the arrest warrant, the victim asked Sireci to stop his behavior several times, however, at home he continued to be belligerent and threw around objects in their house. The victim's daughter corroborated her mother's claims.
Upon arriving at the scene, authorities arrested Sireci and charged him with second-degree battery. The Herald reported that police took him to St. Lucie County Jail before he was released on a $2,500 bond.
Sireci refused to give a statement but refuted claims that he was intoxicated during the incident, reported TC Palm.
Last month, Florida's Port Richey Mayor, Dale Massad, was arrested on domestic violence charges after he allegedly grabbed his girlfriend Caj Joseph and pushed her to the ground during a heated argument, reported ABC-15. Joseph was also arrested and charged with battery on a person over 65, after she admitted to hitting Massad, while the mayor was charged with domestic battery.
Port Richey resident Michael Blazer condemned Massad for his behavior and called on him to set a good example. "He's supposed to be the role model for everyone. If he is inclined to that sort of behavior what does that say about the community?" Blazer said to Fox-13.
Florida Man Arrested For Forcing 'Wet Willy' on Girlfriend | U.S.