Florida Man Arrested After Forcing Woman to Strip Naked and Beating Her With Flashlight Over $40, Police Say
A Florida man with an extensive criminal history was arrested this week after being accused of forcing a woman to strip before beating her, police say.
Fidel Manual Valle, 34, was apprehended by deputies from the Pasco County Sheriff's Office last Sunday. He is charged with aggravated battery with a deadly weapon, drug possession and violation of probation, according to an arrest report released yesterday.
Authorities say the Dade City man was in a vehicle with the victim when he accused her of stealing $40. The incident occurred in Trilby just before 11 p.m.
Officials say the suspect forced the victim to "get naked to prove she was not hiding the money."
Once she put her clothes back on, he reached into the backseat of the vehicle and "began choking the victim with his hands asking where the money was," according to the police arrest report.
There were other passengers in the car at the time of the altercation, but the man continued to target the woman, police said.
As the vehicle continued, Valle allegedly took a "baseball bat-shaped flashlight" and struck the victim twice in the face and once on the head. "The defendant intentionally and knowingly caused harm to the victim while using a deadly weapon," the sheriff's office report noted.
Police said after Valle was arrested on Sunday, deputies found a syringe on the vehicle seat where he had been located. The paraphernalia allegedly tested positive for meth.
Valle was transported to the Land O Lakes jail. The arrest was verified by inmate records posted online, which showed he has an arrest history in the state dating back to at least 2011. According to the records, he has been arrested four times this year alone, with previous charges including possession of meth, robbery and aggravated battery with a deadly weapon.
The suspect, who works in construction, has several prominent tattoos on his body and face. On the arrest report linked to the most recent charges, his address is listed in Zephyrhills.
He remains in custody on a $10,000 bond.
In June last year, Valle was detained by the Pasco County Sheriff's Office and charged with assault and battery after allegedly holding a knife to a woman's side before demanding that she worship Satan, the Bradenton Herald reported, citing a probable cause affidavit.
In Florida, a conviction for aggravated battery with a deadly weapon can result in up to 15 years in prison or 15 years of probation, and up to $10,000 in fines, says law firm Hussein & Webber.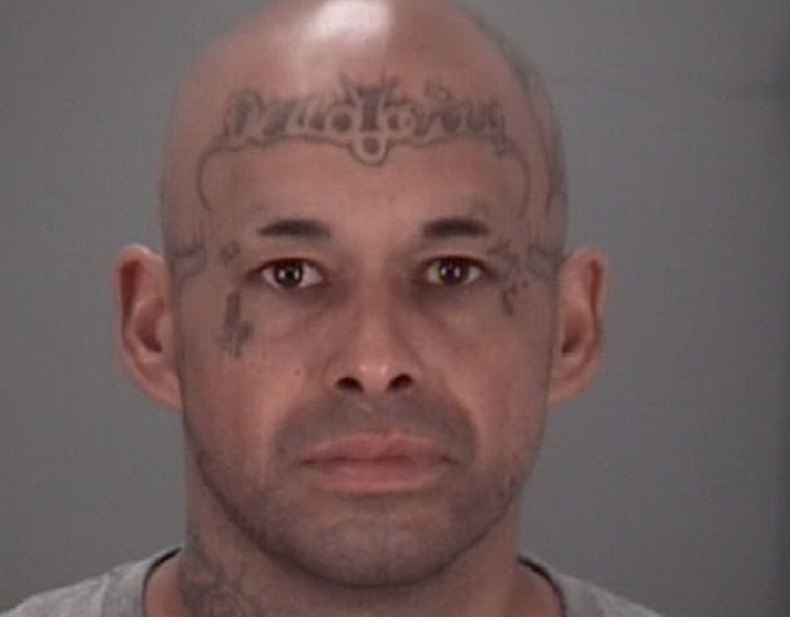 Florida Man Arrested After Forcing Woman to Strip Naked and Beating Her With Flashlight Over $40, Police Say | News