Florida Man Arrested For Playing Basketball Completely Naked At Park To 'Enhance His Skills,' Police Say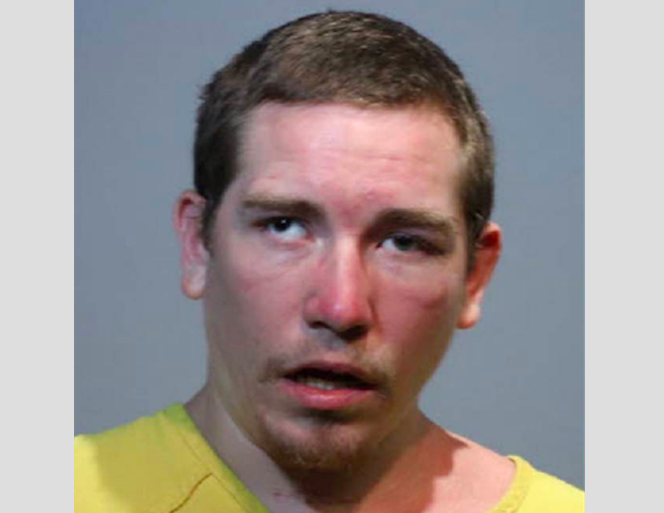 A Florida man was arrested over the weekend for playing basketball naked because he thought it would improve his skills, police say.
Around 7:36 p.m. local time on Sunday, a Longwood Police Department officer responded to a "white male who was not wearing clothing" at Candy Land Park on 299 Longdale Avenue, according to an arrest report. When police arrived at the scene, Jordan Glen Anderson, 29, could be seen walking around on the basketball court of the park playing with a ball without any clothing on his body.
When authorities approached Anderson and asked what he was doing, he "stated he was working on his basketball skills and he feels playing naked enhances his skill level," the officer stated in the report. The officer then told Anderson to get dress and he complied.
The officer made contact with the park employee at the scene, who said that he contacted police when he saw Anderson in the nude playing basketball around the premise.
Anderson was then charged with indecent exposure of sexual organs and subsequently transported to the John E. Polk Correctional Facility for processing on a $500 bond. It is unclear whether Anderson has been released.
Longwood, a city in Seminole County, has a crime rate — 31 crimes per one thousand residents — that's considerably higher than the national average across all communities in the U.S., according to Neighborhood Scout. Around 71 percent of Florida's cities and towns of all sizes has a crime rate lower than Longwood's, whose roughly 15,000 residents have a one in 32 chance of becoming victim to either a violent or property crime in the area.
Earlier this month, retired WWE wrestler Matt Morgan was voted as mayor of Longwood by his fellow commissioners after being elected to the municipality's commission last November, reported Orlando Sentinel.
"I can't believe it," he told the newspaper. "I wonder if this makes me the world's largest mayor? Seriously, we have a very special commission here. Whereas in other cities, you have a lot of backstabbing and cutthroat politics, where the other commissioners try to put their own personal politics in front of their team of commissioners. I can honestly say that separates our commission right off the bat."