Florida Man Arrested for Punching Coworker in Face for Criticizing Trump During Debate Over Iran, Police Say
Two coworkers got into a fistfight in Pinellas County, Florida on Wednesday morning over the ongoing U.S./Iran conflict. One was arrested for punching the other in the face after he criticized the actions of President Donald Trump in the conflict.
Armando Colon, 55, was charged with simple battery, a misdemeanor, in the incident after delivering a closed-fist punch to the face of Benjamin F. Martin. According to Martin's testimony, when he decided to "leave the area due to defendant's attitude," Colon struck him. The blow was hard enough to leave behind a cut on Martin's face.
The argument ensued after Colon became "irate over issues he has with President Trump," according to the arrest affidavit. Both men work at On Top of the World, a 55 and older senior condominium, and both work in maintenance at the complex.
Witness testimony backed Martin's statement that Colon was "the only aggressor" during the incident.
Colon is now free on a $500 bond.
Newsweek reached out to the Pinellas County Sheriff's Office for comment, but did not hear back at press time.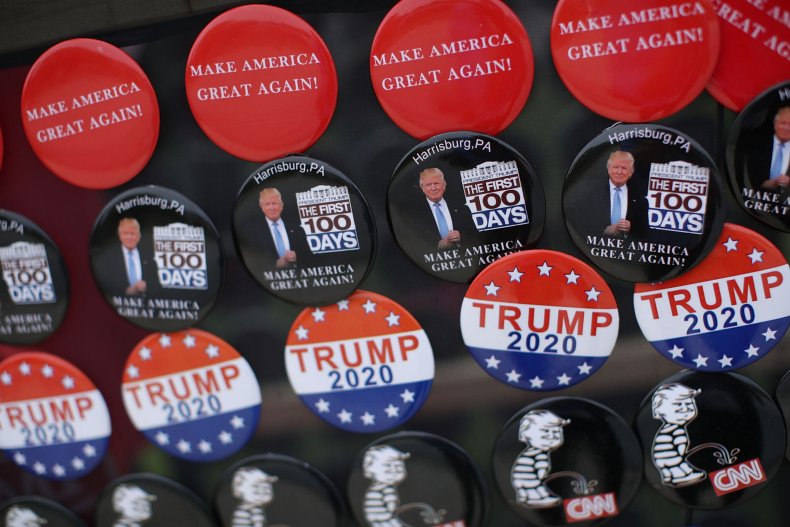 The conflict between Iran and the United States has been intensifying since a rocket attack allegedly launched by members of the Kataib Hezbollah militia on an Iraqi military base in Kirkuk on December 27. That assault killed one American, a civil contractor, and wounded several U.S. soldiers. A spokesperson for Kataib Hezbollah denied involvement in the attack.
On December 29, the U.S. launched airstrikes which killed 24 Kataib Hezbollah combatants.
In response, a large group of Iraqi protesters forced its way past security forces and into the U.S.'s embassy in Baghdad on December 31. Armed with rocks and chanting "Death to America," they marked the interior walls of the embassy with graffiti, set fires, destroyed property, broke windows and announced their demands for a complete withdrawal of U.S. troops from Iraq.
According to a statement from the Pentagon, the resultant strike against General Qassem Soleimani, which killed him on January 3, was "aimed at deterring future Iranian attack plans."
"We do not seek regime change," Trump said during a Friday afternoon press briefing. "The future belongs to the people of Iran... We took action to stop a war, we did not take action to start a war."
On Wednesday, Iran's Revolutionary Guard fired upon Iraq's Ayn al-Asad Air Base in retaliation for the the air strike against Soleimani. No Americans or Iraqis were hurt during the missile attack, and damage was reported to be minimal.