Florida Man Allegedly Burns Teen With Lit Cigar During Religious Ritual, Then Claims He Was Possessed
A Florida man was arrested on Sunday after being accused of intentionally holding a lit cigar to a teenager's back as part of a religious ritual.
Jaime Javier Amogueafonseca, 32, was detained by officers from the Tampa Police Department over the weekend and charged with aggravated child abuse after they responded to a home at about 1:30 a.m. The boy, who remains unidentified, is 14 years old, Tampa's NBC affiliate, WFLA, reported.
A police arrest affidavit said Amogueafonseca claimed he had been "possessed by a spirit and was smoking a cigar during the ceremony."
Police said people had gathered in the home of the victim's mother, a friend of the suspect, to take part in a ceremony of the Santería religion—which spread in Cuba after being introduced by enslaved people from West Africa, the BBC reports. Practitioners claim to use rituals to communicate with deities.
The teenager told officers that he was not a willing participant in the ceremony, which was taking place in the living room of his family home, with multiple devotees standing in a circle.
After using the bathroom and walking into the room, the victim said Amogueafonseca lifted his shirt from behind and pressed the cigar "between his shoulder blades and held it in place."
"Injury to the victim's back was consistent with the allegations. I observed broken and raised skin at the injury site as well as black ash smeared on the victim's back," police noted.
"The defendant and victim do not live together and are not related. The defendant is a friend of the victim's mother and was present due to the ceremony being held at her residence."
The suspect told police he was not aware of what was happening because he was possessed by the spirits. He suggested the incident happened by accident as the boy was walking past him. He was positively identified by his Florida driving license, law enforcement said.
According to WFLA, the mother refused to give a statement and said Amogueafonseca had been possessed, but did not harm her son. She denied seeing marks on the teen's back.
Jail inmate records confirm the suspect was released after posting bond on Monday. The suspect's court papers were filed this week by the Hillsborough County clerk. The Tampa Police Department has been contacted for additional information about the case.
In Florida, aggravated child abuse is a first degree felony that carries potential sentences of up to 30 years in prison, 30 years of probation and a $10,000 fine, says law firm Richard Hornsby.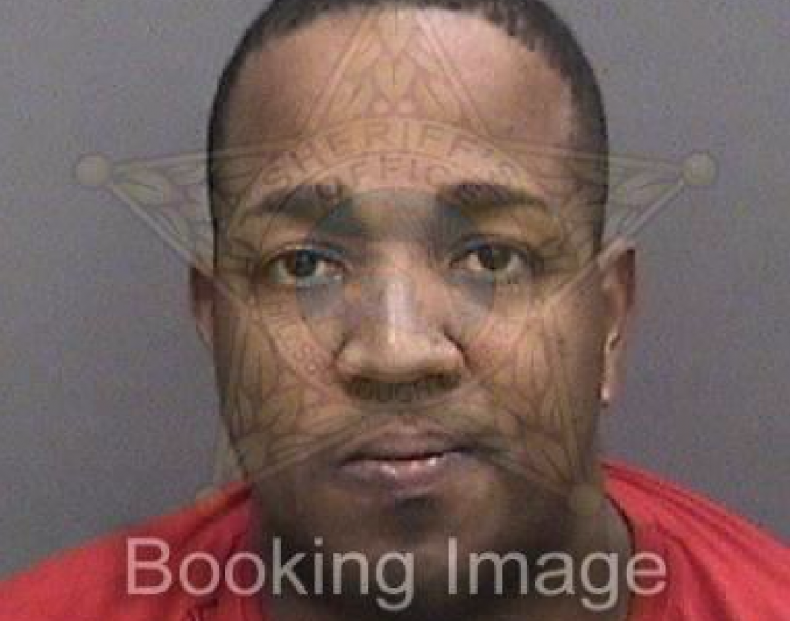 Florida Man Allegedly Burns Teen With Lit Cigar During Religious Ritual, Then Claims He Was Possessed | U.S.