Florida Man Assaulted Female Dollar Tree Cashier Over Social Distancing Argument, Police Say
A Florida man allegedly assaulted a woman working at Dollar Tree after he was admonished for skipping the line and not observing social distancing guidelines.
Stephan Fanelli, 55, was arrested Friday afternoon after the alleged incident took place at a Dollar Tree store in Madeira Beach, Florida. The incident was said to have been initiated when Fanelli began arguing with employee Nyashata Chajani before forcing himself ahead of other customers, according to an arrest affidavit.
"The defendant skipped the line at the cashier and placed his items in front of other customers items," the affidavit reads. "When the victim requested for the defendant to remove his items and return to the back of the line, the defendant became irate."
Chajani is also said to have "requested for the defendant to observe the current social distancing rules" due to the COVID-19 pandemic, which Fanelli was failing to do. Touching the items Fanelli was attempting to purchase immediately prompted a physical attack.
"When the victim attempted to move the defendant's items for the register's line, the defendant began striking the victim," reads the affidavit. "With both arms, the defendant pushed the victim in the chest, both arms, and hands."
The arresting officer goes on to report seeing a video of Fanelli striking Chajani in the arm, along with a witness corroborating the details of the alleged incident.
Fanelli, who is described as transient in the affidavit, was charged with one count of felony battery and is being held in Pinellas County Jail awaiting trial in lieu of a $2,500 bond. He "has one prior conviction for battery, aggravated battery, or felony battery," according to the affidavit.
Newsweek reached out the Pinellas County Sheriff's Office, who declined comment because the case was still open.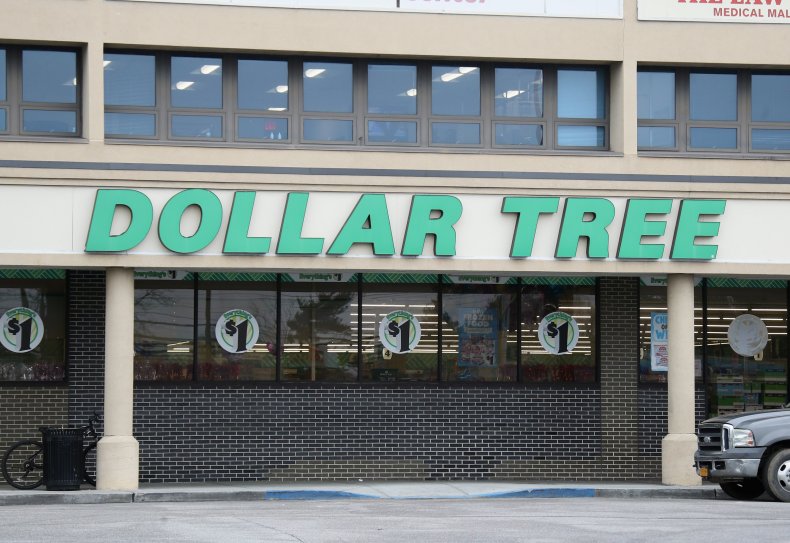 Tensions have been heightened since the pandemic began to surge in the U.S. and attempts to contain the virus have seemingly inspired a number of alleged assaults the the limited number of settings where the public has continued to gather.
A Pennsylvania man allegedly opened fire on a man's vehicle after being confronted for coughing without covering his mouth outside a convenience store on March 28.
Another man was arrested in Jacksonville, Florida in late March after allegedly spraying a bottle marked "COVID-19" on the doors of businesses and telling customers that they were infected.
A handful of similar incidents have also been reported at grocery stores, involving people attempting to provoke fears of spreading the virus by purposefully coughing on workers, fellow customers or items in the stores.