Florida Man Beats Pregnant Girlfriend with Fire Extinguisher, Shoots Her Before Killing Himself
A Florida man allegedly assaulted his pregnant girlfriend and shot her several times before turning the gun on himself. The incident happened just before 6 p.m. Wednesday at a Pine Hills home, the Orange County Sheriff's Office said.
Authorities were alerted by neighbors who called 911 after witnessing a man, identified as 37-year-old Ty George Thomas, beating his 37-year-old girlfriend Rachel Sanchez with a fire extinguisher outside the home. Neighbors reportedly told Thomas to stop but he continued and pulled her back inside the home, WKMG-TV reported.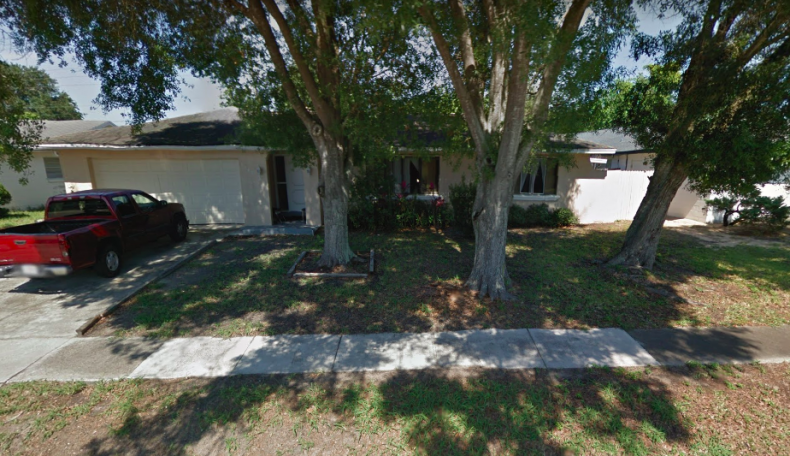 In a statement provided to Newsweek, sheriff's office spokesman Jeff Williamson said that neighbors heard several gunshots while Thomas and Sanchez.
Williamson said that deputies had arrived at the home and were urging the man to come out when a single gunshot was heard.
"We were gathering a contact team to go in because it was a violent altercation," he said to WKMG-TV. "The contact team was getting together. They put their shields up when they heard a single gunshot after that."
The victim managed to crawl out the front door before collapsing. Deputies placed the victim on a tarp and dragged her away to an OCSO vehicle. The statement said Sanchez was driven to an OCFD rescue vehicle and taken to Orlando Regional Medical Center.
Sanchez underwent surgery and was in stable condition as of Thursday morning. The condition of her unborn baby is unknown. Williamson told WFTV that Sanchez may have lost her baby due to her injuries.
Authorities found Thomas dead inside the home with a self-inflicted gunshot wound.
Williamson told The Orlando Sentinel that deputies had been to the house earlier in the day and last week for a domestic-related call. The incident remains under investigation.