Florida Man Bludgeoned Ex-wife's Family to Death With Hammer After They Began Suspecting He Killed Her, Police Say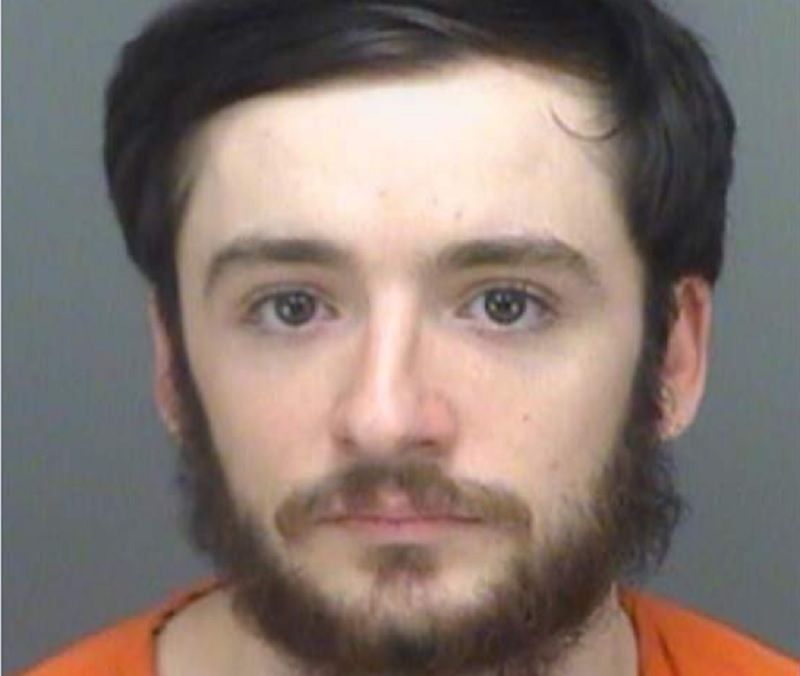 A Florida man has been accused of killing his ex-wife's family after they grew suspicious he had murdered her.
Prosecutors believe Shelby John Nealy, 25, bludgeoned the parents and brother of his former wife Jamie Ivancic to death at their home in Tarpon Springs, The Associated Press reported.
The body of Ivancic was found at the home she shared with Nealy, the Tampa Bay Times reported, and police think Nealy may have killed her in January 2018.
Nealy is alleged to have pretended to Ivancic's family that she was still alive, but too busy to see them, for around a year. He sent messages and photos of their children to them from her phone.
But as they grew suspicious that he had killed her, he went to their home before Christmas and allegedly murdered her parents Richard and Laura Ivancic, aged 71 and 59, and her brother, Nicholas Ivancic, 25, with a hammer, the Times reported. Their three dogs were also killed.
The bodies were only discovered on New Year's Day when Richard Ivancic's elder son told police he was unable to reach his father, prompting them to check the house, AP reported.
Nealy was located in Lakewood, Ohio, driving his former mother-in-law's stolen SUV and arrested on January 3, before he was extradited to Florida on Saturday.
His two young children, aged 2 and 3, were also in the vehicle. They are now in state custody.
Investigators said in a court filing they used surveillance footage of Nealy purchasing items used in the murders at a Home Depot, and later selling jewelry at pawn shops, to track him.
They also discovered Nealy used his cell phone to order a pizza to the Ivancic home on December 21, the day the killings took place, The Daily Beast reported.
James Zindroski, Laura Ivancic's brother, told The Daily Beast that the family had taken in Nealy as one of their own.
"My sister and brother-in-law took him in and chose to make him part of the family," Zindroski said.
"It was a big plus for him. He never really had a family... Laura did share with my wife that maybe she had done something to offend Jamie or offend Shelby and that's why they chose not to maintain communication."
The suspect is being held in Pinellas County jail on seven charges, including first-degree murder, aggravated cruelty to animals and grand theft of a motor vehicle.