Florida Man Breaks into House He Once Lived In, Leaves Wallet and Phone Behind
A Florida man was arrested Saturday after breaking into a house he used to live in.
Deputies with the Pinellas County Police Department charged 25-year-old Dylan Hoyt with burglary of an occupied dwelling after he was discovered in his former residence in Seminole, Florida.
Current occupant Bob Bishoff was in the bedroom with his fiancee when their dog start barking frantically at noises coming from the other end of the house. Bishoff's fiancee got up to check out the situation and found the door to their home office, usually left open, was closed. After she told Bishoff, he got up to see for himself.
"I get up and go to the other side of the house and the door is closed and now the bathroom door is closed and somebody's flushing the toilet," he told WFLA.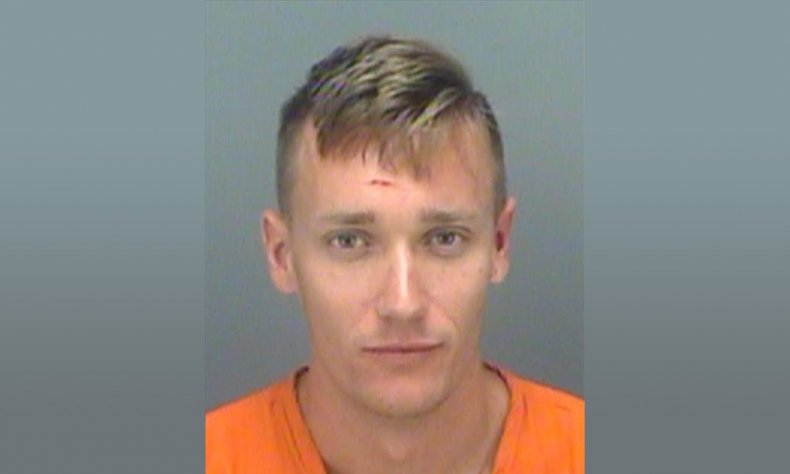 Seeing Hoyt using his lavatory, Bishoff asked him what was doing in his house.
"He said, 'I used to live here,'" Bishoff told the station. "I said, 'You don't live here any more! Get out of my house.'"
Without identifying himself Hoyt reportedly ran out of the house and down the street. Bishoff followed him to make sure he was leaving, then returned home, where his fiancee told him that the unwanted visitor left behind his wallet, cell phone and keys.
The couple called the police, who brought a K-9 unit to track down Hoyt, who was quickly found near the house.
He is currently being held at the Pinellas County jail on $10,000 bond. At his first hearing, the judge warned Hoyt that if he was released on bond he was not to return to Bishoff's house.
Hoyt has a prior burglary arrest on his record after he allegedly broke a woman's window, entered her home and, when confronted, exited out the same window without harming her or stealing anything.
This isn't the first "friendly" break-in Florida has seen this month: On September 3, Gavin Crim reportedly broke into a house in Safety Harbor early in the morning. The residents found him in the kitchen, making himself breakfast. When asked to leave, Crim told the residents to "go back to sleep." They called 911 and Crim, a Marine, fled the house and hid in a nearby swamp, where authorities found him.
Police reported he appeared to be under the influence of alcohol.
Florida Man Breaks into House He Once Lived In, Leaves Wallet and Phone Behind | News