Florida Man Accused of Torching Love Rival's Harley Davidson: 'Both Gentlemen Had Affections for the Same Woman'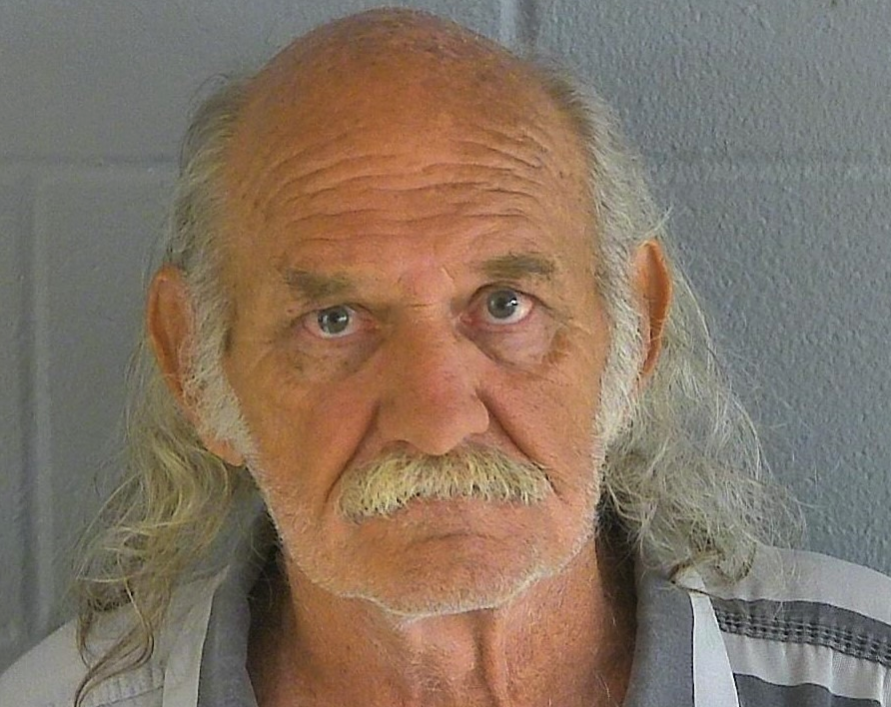 A "jilted" Florida man has been accused of setting fire to a love rival's Harley Davidson motorcycle in a gas station parking lot, local police said.
David Leroy Knutson, 63, was charged with second degree arson last Friday after being captured on a store surveillance camera pouring flammable liquid on the motorcycle and lighting it. The incident occurred at Weeks Marathon on North Hathaway Avenue in Bronson.
Upon investigation, Levy County Sheriff's Office detective Justin Douglas discovered the clerk and the suspect had recently clashed. "Knutson was the jilted lover and in his efforts to set the record straight, he set the clerk's Harley on fire," police said in a press release yesterday.
WGFL reported the woman—whose name was not released—had seemingly chosen to be in a closer relationship with the store clerk prior to Knutson's alleged outburst.
"Both gentlemen had affections for the same woman and it would appear that the gentleman that owns the motorcycle had deeper affections that were reciprocated by the woman," Lt. Scott Tummon told the Florida media outlet this week. "So Knutson took offense to this and in efforts to let his displeasure be known he decided to let this man's motorcycle on fire."
According to the Levy County Sheriff's Office, Det. Douglas found the bike "engulfed in flames" but he and the clerk were able to stop the flames from spreading with fire extinguishers.
Police said a female approached the officer in the gas station parking lot and claimed to have spotted the suspect igniting the blaze before walking to the rear of the building. Knutson was found in a vehicle close to the scene and "smelled strongly of gasoline during his arrest."
The suspect was recorded on CCTV pouring flammable liquid on the bike prior to lighting it.
The same camera captured him trying to discard a gas container in a nearby dumpster. He was booked into the Levy County Detention Facility on a $50,000 bond, inmate records show.
"The motorcycle in this case was damaged in spite of Detective Douglas and the owner's quick efforts," the sheriff's department noted. The surveillance footage has not been made public.
If convicted, second degree arson carries a potential sentence of up to 15 years in prison, 15 years of probation and a $10,000 fine, according to Florida criminal defense attorney Richard E. Hornsby, P.A. Inmate records state that Knutson remains in custody.