Florida Man Casually Tells TV Crew He Buried Friend in Backyard: 'I Made a Bad Decision'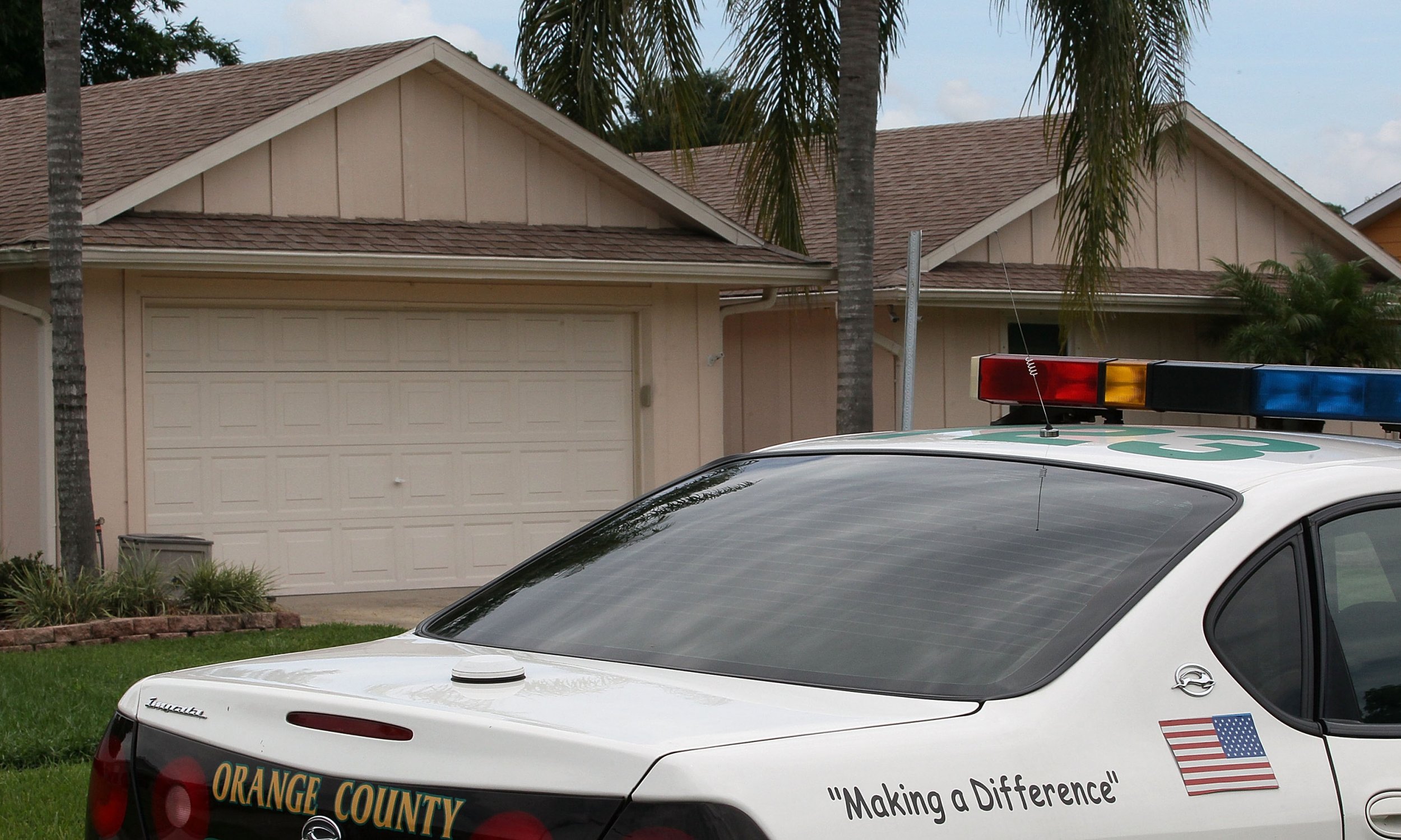 A man told police who had turned up to his house in Orange County to search it for drugs that he had buried his friend in the back garden.
Greg Palermo, 50, said he often opened the doors of his house in Orlando's Glasgow Avenue to people who were down on their luck, including a heroin addict who sometimes stayed at his house and soon became his friend.
Palermo explained to a film crew from WESH he had spent last Friday morning fishing with his friend, Brandon, and after that he left him at the house.
When Palermo returned home, he found his friend was face down after what he thought was an overdose, which he described as a "suicide."
Palermo said that he was being targeted by police and had been arrested on drug charges before, which is why he panicked.
"He jokingly said that morning while we were fishing that he wouldn't mind being buried in my backyard because it's so pretty," Palermo said.
When police turned up at his property with a warrant to search the property for methamphetamines last Friday, he admitted there was a body under the patio.
"I made a bad decision because I was scared. Law enforcement had threatened me the night before...when this happened, I got scared."
"The gentleman ran in and said he didn't have any family and a mother who's a junkie, so figured [I would honor] his last wishes.
"I made a poor choice, I should have just called 911. Everyone said he was already dead but I still tried to give him CPR for 20 minutes."
Officers spent three days at the house, digging up and investigating the scene. Neighbors showed images to the news outlet of investigators and a digger at the site. One unnamed neighbor told WESH: "Me and my neighbor were talking yesterday and we were like 'wow, this is crazy.'"
Newsweek has contacted the Orange County Sheriff's Office for comment. WESH news reported that it has not responded to a request for comment. Mail Online reported that Palermo has not been arrested in connection with the incident.
In another Florida story, a man was also honest with police when he admitted to them that he was speeding because his sports car "goes fast."
Gabriel Molina, 29, of Miami, was hit with a felony charge after he drove 100 miles per hour in his 2016 Ferrari. His passenger claimed he had ignored the patrol car siren of an in-pursuit deputy.