Florida Man Charged With Assaulting 16-Year-Old Girl Who Cut Him Off in Traffic
A man in Florida was charged with assaulting a 16-year-old teenage girl during an incident last week after she cut him off in traffic, according to court records released Tuesday.
Forty-seven-year-old Stephen Irvin Saunders is facing a charge of felony burglary of conveyance with assault or battery for the purported road rage incident.
The girl, who was not named by police, accidentally cut off Saunders on Dec. 16 while driving in Tampa, according to a criminal report affidavit. It stated that Saunders then "became enraged" and followed the girl in his car to an intersection where he stopped at a red light and exited his car.
Saunders allegedly approached the girl's vehicle to confront her, yelling curses that she said she heard clearly because her driver's side window had been rolled down. He then reached into the open window and punched her in the face with a closed fist, per the affidavit.
The alleged assault caused redness, soreness and bruising on the left side of the teen's jaw.
Authorities determined that Saunders had unlawfully entered the girl's "occupied conveyance and committed a battery upon her," leading to the felony burglary of conveyance charge.
This latest incident follows a recent one involving apparent road rage also in the Sunshine State. A former University of Florida football player who signed on to play in the NFL was accused of threatening to shoot two women with an assault rifle during an encounter in Gainesville last month, the Gainesville Sun reported.
Mark Anthony Thompson, 26, was charged with felony assault and robbery after following the women's car for four blocks to a nearby parking lot. There, he removed the firearm from his vehicle and told the women "I should shoot you." He also allegedly pulled the 19-year-old driver from the car, grabbed her cellphone and threw it away, which led to the robbery charge, per the Sun.
Thompson also faces an earlier misdemeanor complaint from October accusing him of assaulting a city parking enforcement officer during an argument over a parking ticket.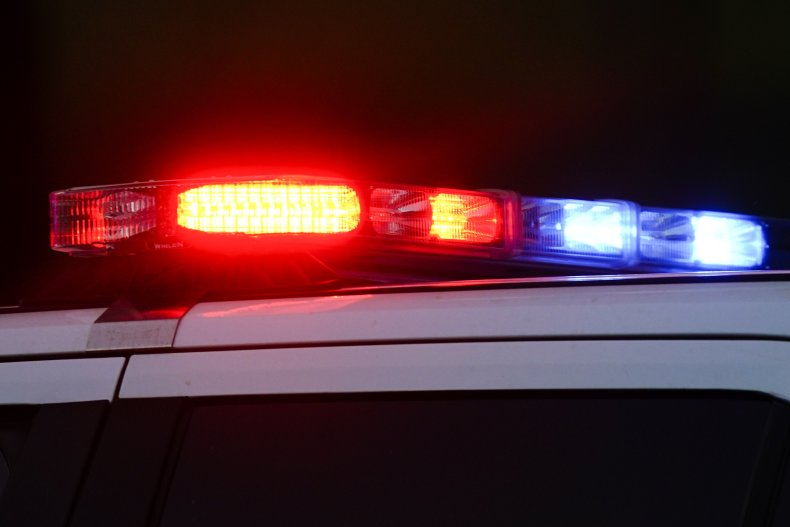 Meanwhile, in the recent Tampa case, authorities and the victim were able to easily identify Saunders after the incident because of his distinct car, a black and white Porsche 911 convertible with "911" boldly printed on the driver's side door.
Saunders has pleaded not guilty and was released on a $15,000 bond. His attorney did not immediately return a voicemail seeking comment.
The Associated Press contributed to this report.