Florida Man Charged With Burglary, Held on $5,000 Bond for Stealing $1 Pack of Toilet Paper
A Florida man was arrested Tuesday for allegedly stealing toilet paper, a product in high demand due to panic caused by the COVID-19 coronavirus pandemic.
Safraz Shadeek Shakoor, 25, was arrested in Clearwater, Florida early Tuesday morning after breaking into a neighbor's truck and swiping a 6-pack of toilet paper, according to the arrest affidavit.
Shakoor is said to have taken the pack of Smart & Simple brand toilet paper, which typically retails for $1 at the Dollar General chain, from the white Dodge Ram of a neighbor, who had left the vehicle unlocked.
Police were summoned after he was spotted snatching the coveted rolls, arresting him not far from the truck after finding a single roll of toilet paper in his front pocket during a search.
The alleged heist resulted in a felony charge of burglary for Shakoor, who protested his innocence after being taken into custody.
Shakoor's previous run-ins with the law include charges of armed burglary and theft, along with several marijuana-related arrests. He is being held on a $5,000 bond.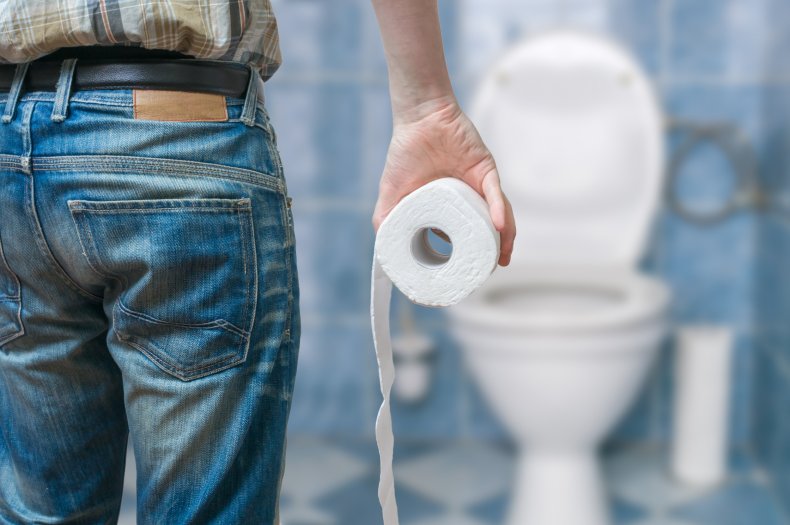 Supplies of toilet paper have dwindled around the world as panic over the coronavirus has led many to hoard the bathroom necessity, with some frantic shoppers engaging in fisticuffs over the prized product. Reports of toilet paper robbery have also become significantly more common as the health emergency continues to escalate.
Police in Kaysville, Utah pleaded with the public on social media after brazen thieves repeatedly took the item from the men's bathroom of their police station.
"We received a complaint in our lobby that consistently the men's restroom was devoid of toilet paper, and we have someone who is employed to actually stock that, and it shouldn't be running out so quickly, we would assume," officer Joshua Danielson told KSL.
An even more ambitious toilet paper caper took place in Hong Kong on February 17. A group of armed robbers confronted a delivery man outside a supermarket before reportedly making off with 600 rolls worth an estimated HK$1,695 (around $218).
A convenience store in Japan is said to have taken unusual measures to avoid toilet paper theft, after the item continually went missing from the bathroom despite the item being for sale and in stock at the store. A series of signs featuring creepy drawings of judging eyes attempted to deter theft by promising to curse any would-be toilet paper thieves.
Toilet paper is not the only item the unscrupulous seem willing to go to criminal lengths for during the crisis. Items that may be more useful in combating a virus, including hand sanitizer, face masks and other types of medical supplies have also become hot property for crooks in recent weeks.