Florida Man Charged With Hate Crimes for Painting Swastikas on Synagogues
Authorities in Sarasota County, Florida charged 21-year-old Vincent Martinez with hate crimes on Friday after he allegedly painted Nazi symbolism on local synagogues.
Martinez was allegedly captured on surveillance footage spray-painting swastikas and anti-Semitic graffiti on the buildings of Temple Emanu-El and Temple Sinai. Authorities also obtained security camera footage of Martinez at an automated teller machine wearing the same clothing seen in the footage from the synagogues.
"The Sarasota County Sheriff's Office takes hate crimes such as these very seriously," said Colonel Kurt A. Hoffman in a Friday statement. "Our detectives worked tirelessly with help from the community to bring this case to a successful conclusion."
According to the statement, Martinez is "currently at a secure medical facility" and is expected to be arrested on Wednesday.
Newsweek reached out to the Florida chapter of the Jewish advocacy organization, the Anti-Defamation League (ADL), for comment.
Anti-Semitic occurrences are on the rise in Florida. According to data from the ADL, there were 76 reported anti-Semitic incidents in 2018 in the state. There were 91 occurrences reported in 2019.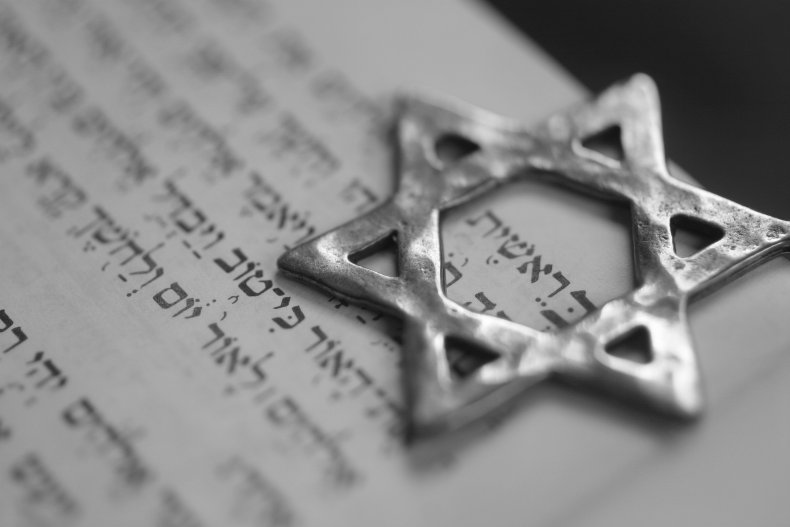 In May of 2019, 68-year-old Yosef Lifshutz was shot in the legs six times as he waited outside a Miami synagogue for the daily prayer to begin. After undergoing surgery, Lifshutz survived the shooting.
Temple President Damon Salsman said a Facebook post at the time that it "takes someone without courage to attack an elderly defenseless man sitting in front of sanctuary. It takes someone devoid of humanity."
Miami-Dade Police used surveillance footage to apprehend Carlints St. Louis for the crime in August 2019, matching up both St. Louis' physical description and the vehicle he was driving with the video. Prosecutors charged St. Louis with a hate crime.
"The stark number of anti-Semitic incidents compared to the prior year demonstrates that we must remain ever-vigilant in our fight against anti-Semitism and all forms of bigotry," said Regional Director of ADL Florida in a May news release. "Anti-Semitism must be recognized as a formidable challenge for our entire society."
In June, performer Nick Cannon drew criticism for espousing anti-Semitic conspiracy theories on his podcast. Cannon was fired by media conglomerate ViacomCBS for his comments in which he referred to Black people as "the true Hebrews."
"It's never hate speech," Cannon said on an episode of his show Cannon's Class. "You can't be anti-Semitic when we are the Semitic people, when we are the same people who they want to be. That's our birthright. We are the true Hebrews."
Cannon later apologized for his remarks in a Facebook post "I must apologize to my Jewish Brothers and Sisters for putting them in such a painful position, which was never my intention, but I know this whole situation has hurt many people and together we will make it right."