Florida Man Shoots Another Man In The Head At Christmas Party, Police Say
A Florida man was charged after he allegedly shot another man in the head during an argument at a Christmas party.
Terrell Hunter, 34, is facing charges of aggravated battery and damaging property, according to the Escambia County Sheriff's Office.
The charges stem from an incident that took place during a gathering at a home on Dauphine Street in Pensacola, Florida on the night of December 24, WEAR-TV reported.
According to an arrest report, a woman at the party told sheriff's deputies that she saw a man, who she said she knows, arguing with another man, later identified as Hunter, on the porch of the residence at around 11:50 p.m.
The woman said she went outside to break up the argument, but ran back inside when the man she knows pulled out a gun.
The station reported that the woman said she heard two gunshots ring out—and when she went back out on the porch, she found the man she knows with a gunshot wound to the head.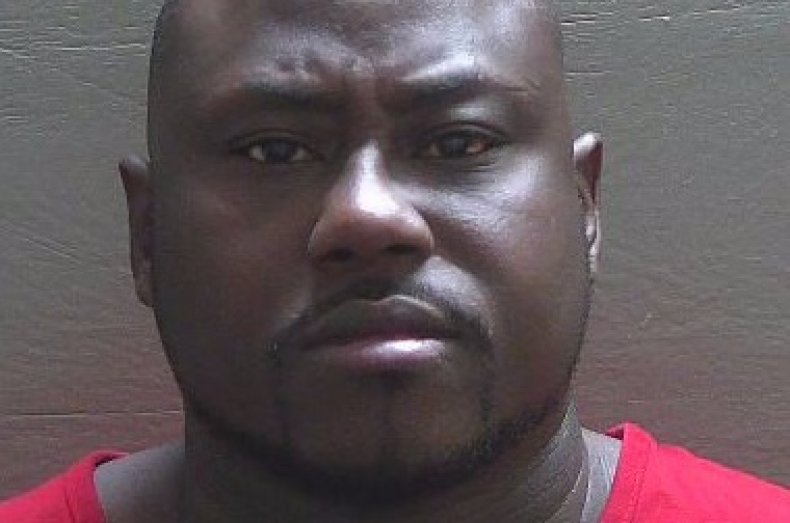 According to WEAR-TV, sheriff's deputies were also called to a hospital at around 5 a.m. on Christmas Day after receiving a report that Hunter had been shot in the leg.
According to the arrest report, Hunter told sheriff's deputies that he was at the party and that he had been talking to a man on the porch.
But he claimed he had fled the scene when he heard gunshots and he also claimed to not know how he had been shot.
According to the report, Hunter's statements about the incident were inconsistent and deputies then took him into custody.
Online records from the sheriff's office show Hunter, of Cantonment, Florida was booked into Escambia County Jail at around 7:30 a.m. on Christmas Day. He remains held on a $201,000 bond.
He is scheduled to appear in court on January 14.
The Escambia County Sheriff's Office has been contacted for additional comment.
It is not clear how many people attended the party in question, but officials have urged people in Florida to avoid large gatherings as COVID-19 cases continue to soar in the state.
Florida has had more than 1.3 million confirmed cases of COVID-19 and close to 22,000 deaths, according to the latest figures from the state's health department.
As of Wednesday, about 175,000 Floridans have received a coronavirus vaccine, Florida Gov. Ron DeSantis' office reported.