Florida Man Charged With Tampering With Electric Scooters, Cutting Brake Lines
A Florida man has been charged with cutting the brake lines of electric scooters in Fort Lauderdale area, according to authorities and the Washington Post.
Randall Williams, 59, was arrested Sunday and charged with felony criminal mischief, along with additional misdemeanor counts of resisting an officer and prowling. According to local law, first degree criminal mischief charges may earn the convicted up to one year in jail, a $1,000 fine or both.
Over 140 scooters have been tampered with since April in the general area—all with cut brake lines, and all within the 12000 block of East Broward Boulevard.
Williams was first captured on security camera footage outside tampering with the scooters on September 22. He was allegedly caught mid-brake severing on Sunday, when he was eventually taken into custody after being caught tampering with two scooters on camera. There's no word if any bystanders were injured during the arrest. Over 20 scooters in the immediate area were then discovered to have had their brakes cut.
The vendor was then notified by police, who removed the scooters from the area to avoid riders from being injured.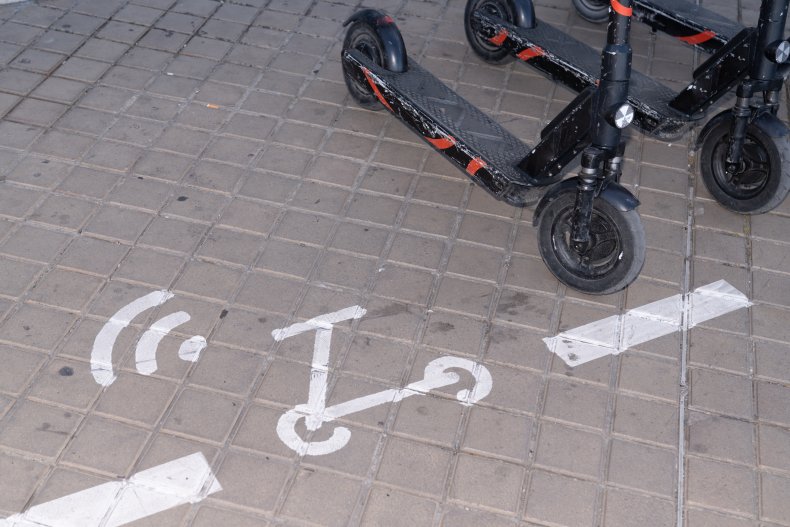 Police didn't give a motive for why Williams may have been tampering with the brake lines. They are actively investigating the incident, according to a statement released to local news affiliates. Online court records didn't list an attorney for Williams who could be contacted for comment on his behalf.
Footage of the incident has been posted by WPLG in Fort Lauderdale. In the footage, a person alleged to be Williams can be seen loosening wires in one of the scooters, then leaving and returning with a pair of pliers to apparently sever its brakes. All scooters captured being tampered with in the video are Lime brand scooters.
Lime released a statement to WPLG reading in part, "Lime takes vandalism seriously and will pursue appropriate legal action against those that damage or vandalize our property."
"I think it's a little childish and immature but I think people should also be concerned about their own safety," Anthony Perrone, a local electric scooter rider, told WPLG.
There are no statistics for how often e-scooters are tampered with, though there have been some accident reports; in Berlin, after three months of introducing the vehicles, 74 accidents were reported.
In June, Skip Scooters pulled their fleet from the streets of Washington, D.C., Arlington and Alexandria after a series of fires related to their equipment.