Florida Man With Concealed Gun in His Waistband Shot Himself When He Took it Out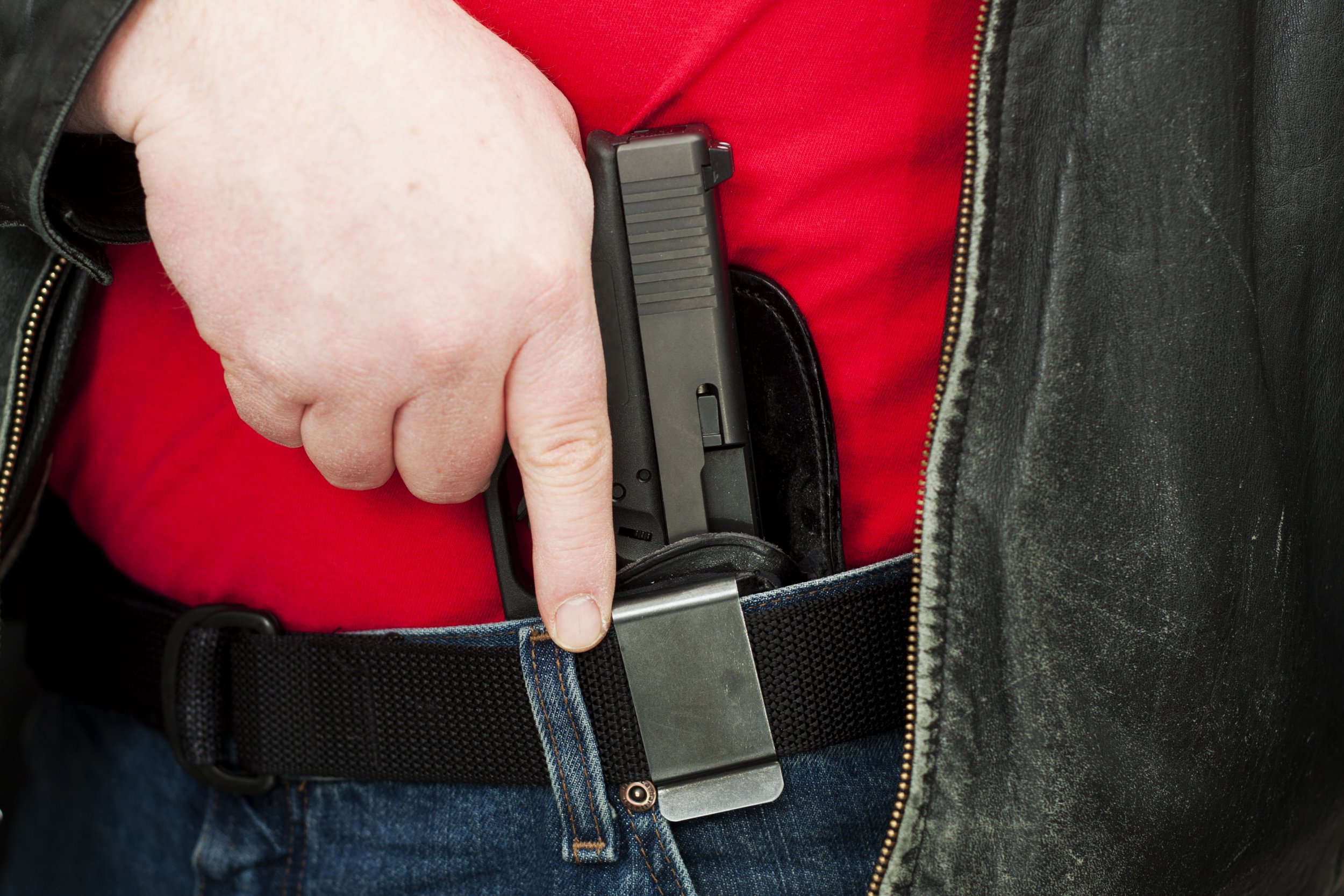 A Florida man shot himself in the leg while trying to take out a concealed firearm from his waistband, according to police.
Arnel Villarreal was waiting in the visitors parking lot of Summerlin Academy on 1500 S Jackson Ave, Bartow, at around 4:10pm on Tuesday, WFLA.com reported citing Bartow Police Department. A member of his family was on the school campus at the time.
Villarreal took a .9mm semi-automatic pistol from his waistband as he waited. He intended to secure the weapon in his vehicle, according to police.
While moving the firearm, Villarreal discharged it, causing a bullet to drive into his right leg. Police believe the incident was an accident. After the shooting, Villarreal was treated in hospital and is in a stable condition.
Villarreal had a licence to carry a concealed weapon in Florida, police told WFLA.com.
No students at Summerlin Academy were involved in the shooting, and the incident happened when the school had closed, a statement by Bartow Police Department seen by The Ledger said. Bartow Police Department has launched an investigation into the incident. Criminal charges are pending.
WFLA.com stated Villarreal is 39-years-old. However, The Ledger reported he is 38. Bartow Police Department did not immediately respond to a request for comment.
1,983,477 Floridians have a concealed weapon license according to the latest figures from the Department of Agriculture and Consumer Services, making it the state with the most permits according to the Tampa Bay Times.
Florida is a "shall issue" state, where the Department of Agriculture and Consumer Services must give a person a license in order for them to legally carry a concealed weapon. A person has to meet a number of criteria in order to gain a license, including being 21 years old; not having a physical condition which stops them from safely handling a firearm; and not having a conviction which prohibits them from possessing a firearm.
Other rules also apply: a concealed carrier must be a U.S. resident and a citizen of the U.S., or a permanent alien; not chronically or habitually using alcohol or other substances to the point where they are impaired.
Applicants must show they are competent with a gun by taking one of several safety training courses, such as one offered by the National Rifle Association, or the Department of Agriculture and Consumer Services.
Once issued, concealed weapons licenses in Florida last seven years from the date they are issued. A person who doesn't live in Florida can also carry a concealed weapon if they have a similar license issued in the state where they live.