A Florida man has pleaded not guilty after being accused of causing more than $1,000 worth of damage at two Cape Coral plumbing businesses, police say.
Joseph Michael Bieniek, 24, was detained by deputies from the Lee County Sheriff's Office last Saturday after being found inside a premises without any clothing and still holding a hammer he allegedly used to smash up windows and doors, the Fort Myers News-Press reported.
According to the newspaper, law enforcement was contacted by an employee of one business, United Plumbing, at roughly 2 a.m.
The unidentified staff member, who was working a late shift at the Youngquist Road warehouse, told police Bieniek had not threatened him.
When officers arrived at the scene, they found the suspect partially-clothed and located some of his possessions, including the hammer and a mobile phone, in a bathroom.
Inmate records confirm Bieniek, of Cape Coral, was arrested on five charges: two counts of burglary, property damage, resisting arrest and larceny. He was held on $26,500 bond. Lee County clerk records available online state Bieniek filed a plea of not guilty yesterday.
Surveillance footage obtained by authorities showed Bieniek taking a forklift from the United Plumbing warehouse and using it to blast through the fence of a neighbouring company called iMold Water Damage & Mold Restoration, the Fort Myers News-Press reported.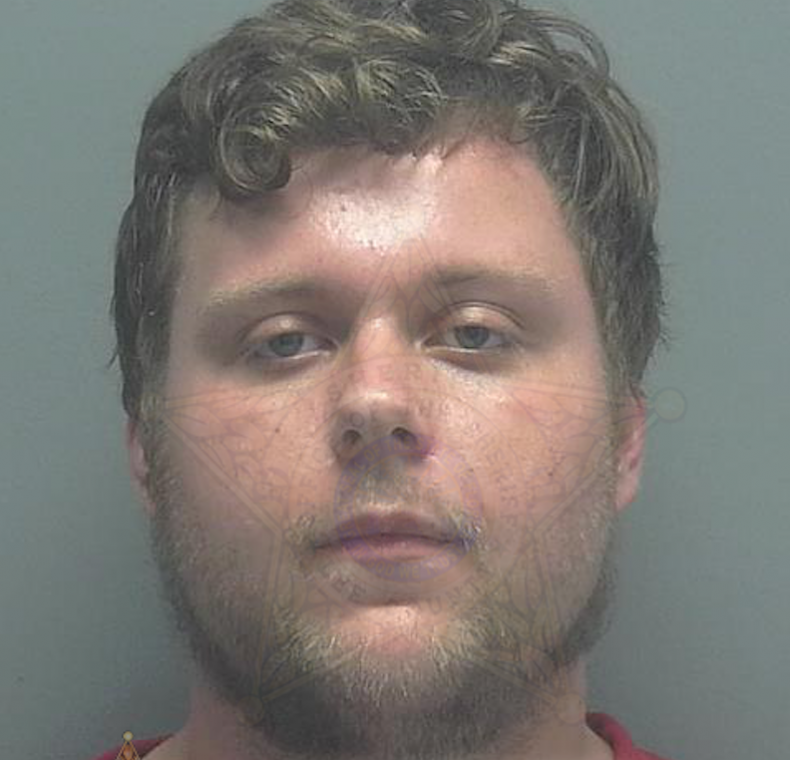 After gaining entry to the area he allegedly started to remove items of clothing and used the hammer to damage windows, doors and at least three company vehicles. He put his clothes back on and left the area after a keypad alarm inside the iMold building lit up, WBBH reported.
Based on the camera footage, the suspect then made his way back to United Plumbing, where he was seen taking off more of his clothes. He entered a bathroom and took a shower.
According to WBBH, which published some of the surveillance footage showing the suspect undressing before walking to the restroom, Bieniek was previously employed by iMold.
Police did not comment on any motivation for the alleged break-in.
The surveillance video shows the man being led out of the business in cuffs, while wearing a blue United Plumbing shirt. "I swear to God I was in the bathroom taking a ****," he can be heard saying, before telling deputies that he worked there. WBBH reported Bieniek initially refused to put down his hammer, which forced police to use a K-9 unit to subdue him.
He was released from custody last Sunday, inmate records state. According to the Fort Myers News-Press, Bieniek is currently scheduled to be arraigned in court on November 11.
In Florida, burglary of an occupied structure is a second degree felony with penalties of 15 years in prison, 15 years probation and a $10,000 fine, law firm Richard Hornsby says. In addition, burglary of an unoccupied structure is considered to be a third degree felony which is punishable by up to five years in prison, five years probation and a $5,000 fine.