Florida Man Describes Killing Lover's Husband, Staging Death and Cashing in Life Insurance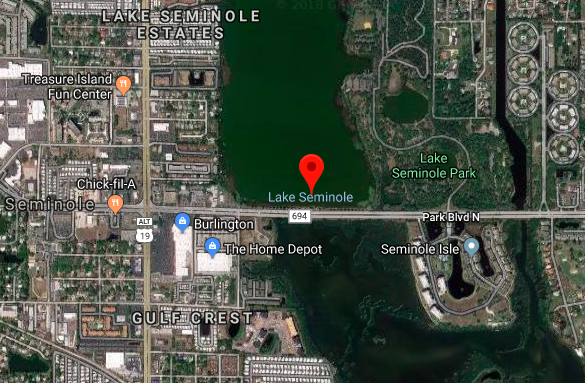 In his former lover's murder trial, a Florida man tearfully described how he fatally shot his long-time friend to be with that man's wife.
Denise Williams's trial on a first-degree murder charge in the suspicious 2000 death of her husband, Mike Williams, began on Tuesday. Brian Winchester, who had an affair with the 48-year-old and later married her, testified on Tuesday against her.
The couple are accused of plotting Mike Williams's death and later staging his mysterious disappearance on December 16, 2000, during a duck-hunting trip, the New York Post reported.
Winchester and Denise Williams were allegedly in a three-year affair before killing her husband. Prosecutors claimed the two staged Mike's death before cashing in his $1.75 million life insurance policy.
Investigators first believed Mike had fallen from his boat and had been eaten by alligators, according to Fox News. However, investigators later concluded he had been shot in the head and had been buried near a lake by Tallahassee.
Winchester told the court that he and Denise Williams began their affair in 1997. "We just connected like nobody else," he testified. "It snowballed really fast."
He said that Denise Williams wanted to be with him but did not want to consider divorce because it was "better to be a rich widow than a poor divorcée." The pair plotted Mike's murder for months and ultimately decided to make it look like an accident.
Winchester told the jury that he invited Mike to a duck-hunting trip at Lake Seminole and pushed him overboard in the hopes he would drown. Instead, Mike swam to a stump and remained afloat.
"He started to yell and I didn't know how to get out of that situation," Winchester said. "I had my gun in the boat, and so I loaded my gun and I just made one or two circles around and I ended up circling closer towards him and he was in the water, and as I passed by I shot him."
Winchester cried as he described searching for Mike's body with search crews and his father. "My dad didn't want to give up," Winchester said, according to the New York Post. "He loved Mike."
Winchester and Denise married in December 2005 and later divorced in 2016.
Prosecutors offered Winchester, who was sentenced to 20 years in prison after pleading no contest to kidnapping his ex-wife at gunpoint, immunity in 2017 in exchange for information about Mike's disappearance. The information Winchester gave prosecutors prompted Denise's arrest in May on charges of murder, conspiracy and accessory after the fact.
Denises attorney, Philip Padovano, argued that there was no proof of her alleged affair with Winchester or her help plotting the murder. "There's no tangible evidence or physical evidence to connect Denise Williams to this crime," Padovano said, Fox News reported.