Florida Man Dies From 'Mangrove Lodged Into His Head,' Authorities Say
A man from the Florida Keys crashed his boat Saturday morning, and officials said he has died from mangroves being "lodged into his head."
Key Largo resident Joseph Guenther was 58.
Florida Fish and Wildlife Conservation Commission (FWC) said Guenther's heart had stopped beating, and CPR was performed. He was airlifted to the Ryder Trauma Center at nearby Jackson Memorial Hospital, where his head injury was possibly fatal, according to the agency.
FWC officials told the Miami Herald that Guenther was traveling in a 21-foot Action Marine boat "North in Blackwater Sound at a high rate of speed" around 9:30 a.m., and added he was "driving erratically" into Dusenbury Creek, which is on the west side of State Highway 1 in Key Largo.
Guenther sped straight into a line of mangroves and thrown from the boat and into the mangroves, the agency said.
"Appears [Guenther] is going to have a mangrove lodged into (his) head," FWC said in an email.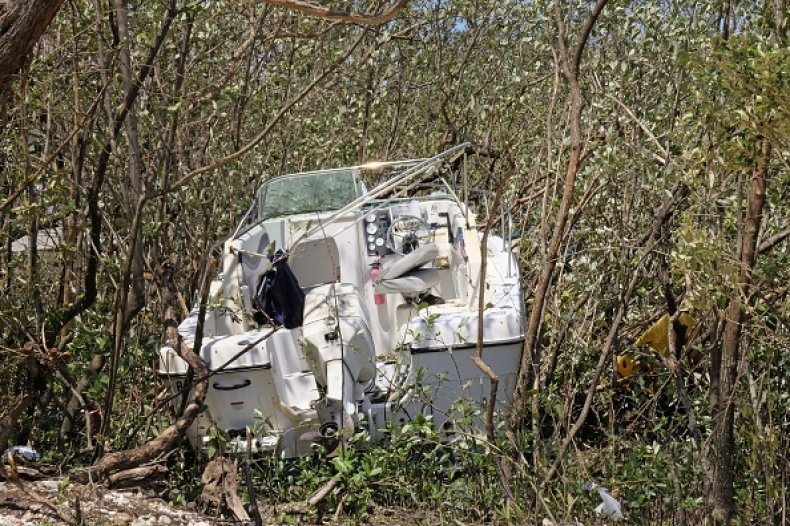 A radio call Saturday night by the Monroe County Sheriff's Office indicated Guenther had possibly passed away.
"MCSO last transmission is advising that he is in full code," FWC stated. Full code means that a person's heart had stopped beating, and that all resuscitation methods would be necessary to keep that person alive.
Boating and fishing are popular activities throughout the entire state of Florida, particularly along the coasts and all around the Florida Keys.
Mangroves are shrubs and small trees that line coastal and intertidal zones. They typically grow in low-oxygen soils and are built from silt and sediment in slow-moving tidal waters. The woody brush and shrubs are normal habitats in tropical and subtropical environments, and they serve as a way to protect shorelines from harsh weather like summer storms and hurricanes.
The FWC believes Guenther "penetrated the mangrove shoreline head on," and that debris from those mangroves lodged into his head.
The Florida Keys is a region of the state, south of Miami and the everglades, consisting of a 113-mile-long highway, with 42 bridges, connecting five major areas from Key Largo in the north to Key West at the south. The towns of Islamorada, marathon and Big Pine Key also dot the trek. The Keys are also one of the most-popular retirement and vacation destinations for many Americans.
Key Largo is the largest of the connecting islands, and it's also a boating and fishing paradise and the Diving Capital of the World.