A Florida man was arrested Saturday after leaving his naked wife at the side of a highway following a beach trip—then setting her car on fire, police say.
Donald Allen Moran, 55, of Pensacola, was booked by deputies from Escambia County Sheriff's Office at roughly 10:10 p.m. on charges of battery and arson, jail records show. He is also accused of targeting another man after starting the blaze, allegedly slapping him on the face.
Police responded to reports of a fire at the 8000 block of Gregg Road and found Moran and the male victim—who has not been named—in a front yard. The victim told officers he spotted Moran pouring gas through the driver's side door and setting it alight, WEAR-TV reported.
An arrest report said Moran briefly watched the vehicle burning before spraying it with a water hose. It was at that point he walked over to the male witness and allegedly assaulted him. The man responded by pinning Moran to the ground until the local sheriff's deputies arrived.
It was not immediately clear what had sparked the suspect's actions.
According to WEAR-TV, which obtained a copy of the police filing, deputies were forced to break into the suspect's home after he refused to speak to them about the location of his wife. She was later found, telling officers that Moran had left her on a highway without clothing after they had spent the day at the beach. She had to flag down another car and was taken to her sister's home.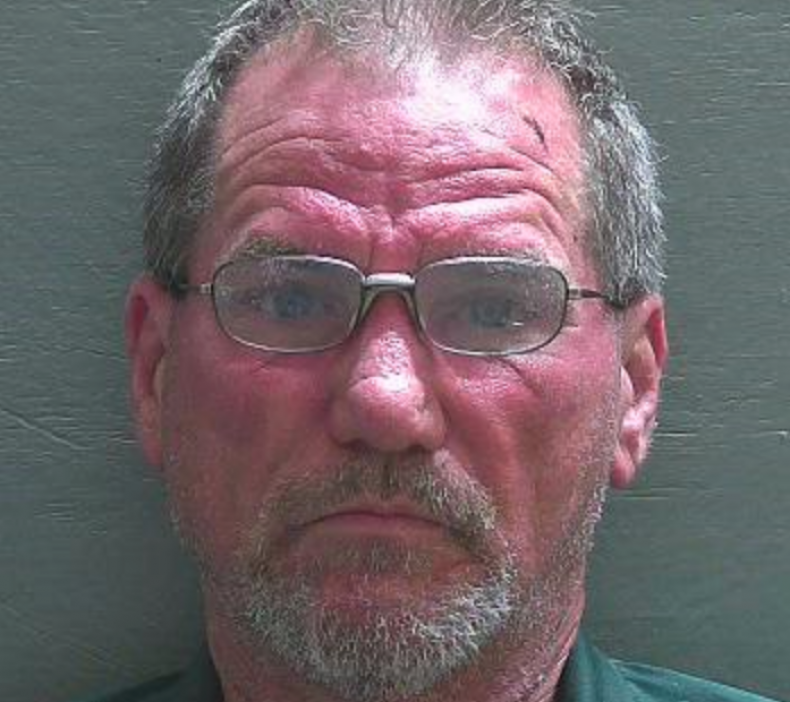 Police said Moran was transported to the Escambia County Jail, where he remains in custody according to inmate records available online via the sheriff's office web portal. The suspect was held on a $25,000 bond for one count of battery and two counts of second-degree arson.
Local media reported that the suspect was previously convicted of sexual battery on a victim under the age of 12 in 1986. Citing the arrest report, WEAR-TV reported Escambia County police said Moran "made spontaneous statements about lighting the vehicle on purpose."
Court clerk records confirmed arraignment had been set for August 2. A public defender was appointed to the case yesterday.
In the state of Florida, felony battery is defined as the "intentional and unconsented touching or striking which results in great bodily harm to another person or which occurs after a previous conviction for battery," according to the website of criminal defense law firm Hussein & Webber. The charge is considered to be a third-degree felony, with maximum penalties of up to 5 years in prison.
If convicted, second-degree arson is punishable by up to 15 years in prison, 15 years of probation and a $10,000 fine, according to the website of Florida criminal defense lawyer Richard Hornsby.