Suspect in Car Chase Tells 911 to Connect Him With Donald Trump, Saying, 'We Made a Deal'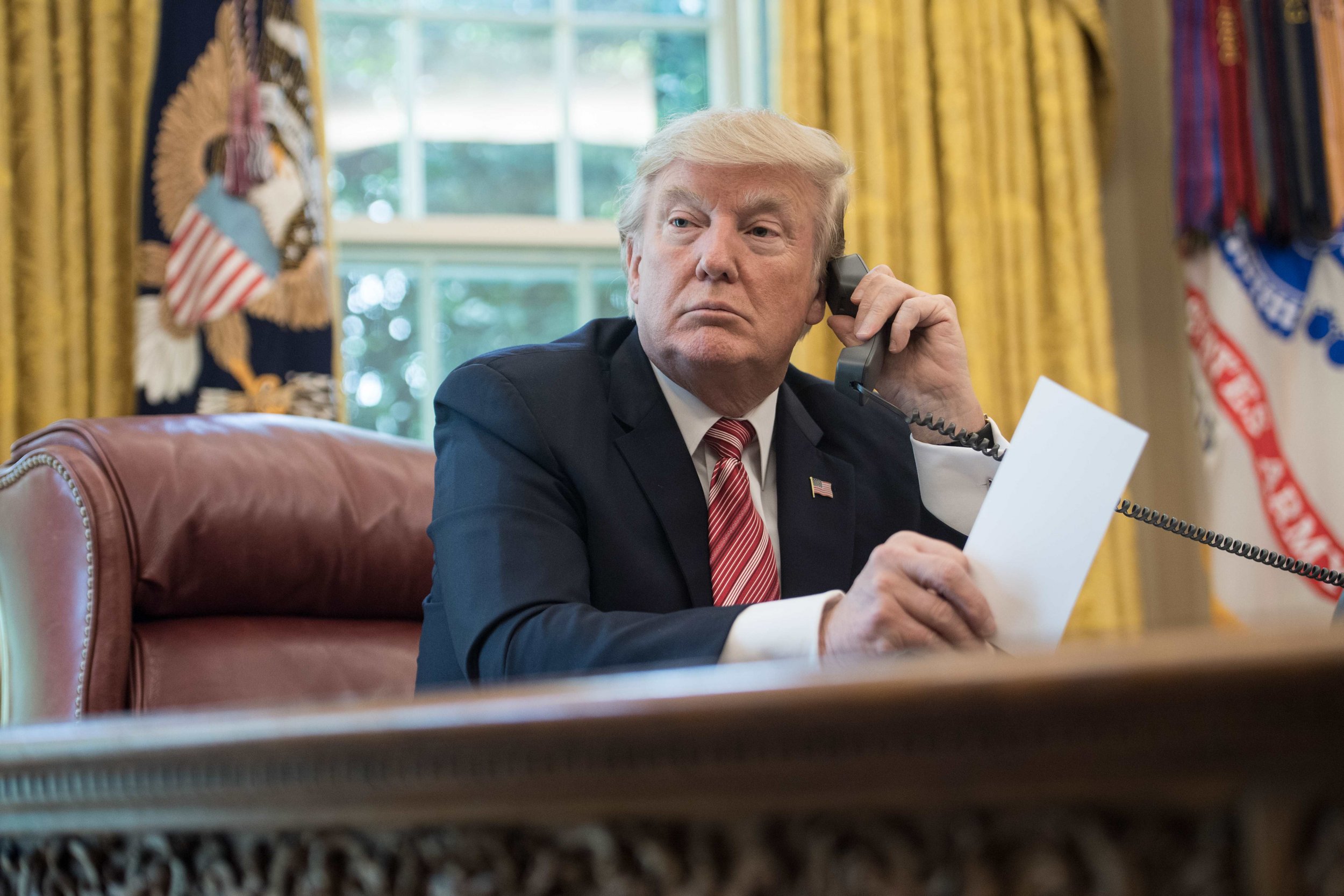 A Florida man in a police chase attempted to get off the hook this week by employing an unusual name drop: President Donald Trump.
Aric Frydberg, a 33-year-old from Hollywood, Florida, called 911 to ask for help while he was being pursued on the highway Tuesday morning. Collier County Sheriff's Office deputies had spotted and smelled what they thought was marijuana, but Frydberg refused to stop for them, according to WFTX.
As he was driving, Frydberg frantically told the dispatcher to call his mother. He also demanded to speak to a state trooper, and then he brought up Trump.
"Donald Trump is a close friend of mine. We made a deal," Frydberg can be heard exclaiming in the 911 audio. "It wasn't his fault, it was the Jews who f---ed me, not Donald Trump, it was the Jewish community."
That tactic didn't work, as Frydberg ultimately pulled over and was arrested. He's facing nine charges including resisting arrest, possessing marijuana, tampering with evidence and battery of an officer. The Sun-Sentinel reported he was still in jail on Wednesday with bail set at $99,500.
Frydberg isn't the first person to mention Trump during a confrontation with authorities. In March, when 26-year-old Jonathan Tran got caught leaping over the White House fence after 11:30 p.m., he told Secret Service agents, "I am a friend of the president. I have an appointment." In April, 32-year-old Joseph Allen Jakubowski was arrested in Wisconsin after stealing several weapons and mailing a 161-page manifesto to the president.
To be fair, it's not unfathomable that Trump would intervene in these men's arrests. Just this week, Trump convinced Chinese President Xi Jinping to release three basketball players for the University of California, Los Angeles, who had been detained for shoplifting. Trump then took to Twitter to ask, "Do you think the three UCLA Basketball Players will say thank you President Trump? They were headed for 10 years in jail!"
After the three, LiAngelo Ball, Cody Riley and Jalen Hill, released Wednesday statements saying how much they appreciated Trump, the president tweeted again.
"To the three UCLA basketball players I say: You're welcome," he wrote Thursday. "Go out and give a big Thank You to President Xi Jinping of China who made your release possible and, HAVE A GREAT LIFE! Be careful, there are many pitfalls on the long and winding road of life!"