Florida Man Driving Recklessly Tells Cops He 'Needed to Get Home in a Hurry Because He Was Cheating on His Wife'
Florida driver Jon Pickard was arrested November 10 after telling police he was speeding home because he had been cheating on his wife, according to The Smoking Gun.
Pickard was pulled over after police in Tarpon Springs spotted him allegedly driving a Honda Accord over 90 mph in a 55 mph zone. He did not appear to be under the influence of drugs or alcohol, according to the arrest affidavit.
He did, however, allegedly tell officers "he needed to get home in a hurry because he was cheating on his wife."
Police arrested him for reckless driving. During a search, police allegedly found "2.1 grams of an off-white rock-like substance in a plastic sandwich baggie in his front t-shirt pocket." When a test indicated the substance tested positive for cocaine, Pickard "spontaneously" told officers he had just purchased it for $50.
Officers then added a felony drug possession charge to Pickard's reckless driving misdemeanor.
After posting a $2200 bond, Pickard was released from jail. His court appearance is scheduled for December 5.
Pickard had previously been arrested in March 2019 for domestic battery, having allegedly pushed and scratched his wife during an argument in their home. That case was dropped by the State Attorney's office per the request of Pickard's wife.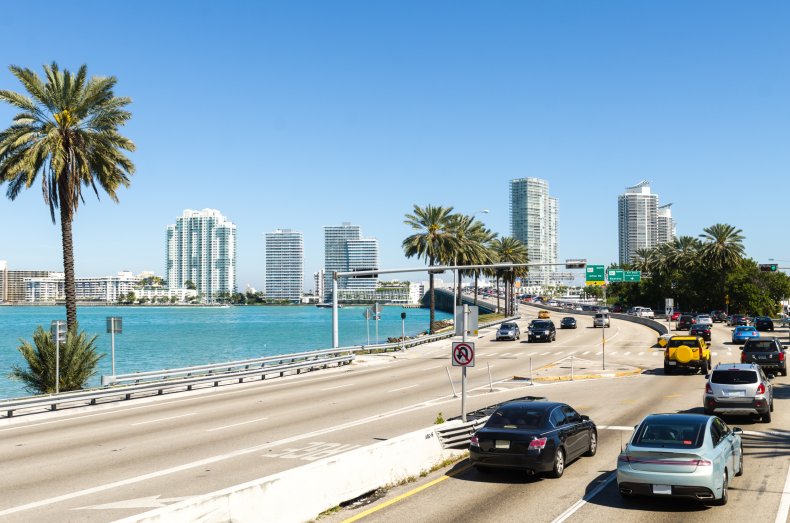 While Pickard was caught speeding, a resident of St. Johns County in Florida almost got away with it until he called the police to ask why he had not been apprehended, according to WTLV.
Nicholas Jones was arrested in May 2019 after he allegedly fled a traffic stop. As an officer tried to pull over the Hyundai Jones was driving, Jones burned rubber and took off. About an hour later, Jones contacted 911.
Jones informed the dispatcher that he had driven away from the officer and wondered "What do we pay you guys for? Like, I've driven past four cops."
Jones said that as the police officer approached his vehicle, he "did a donut around him and left him."
"Okay, you want to now see the officer," the dispatcher said. "Or what's your question?"
"I'm assuming he put an APB out that has someone looking for my car," Jones said, "but I've passed like four cops just driving around. Like, what are you guys doing?"
However, police did not have Jones's license tag number until officers tracked the phone number back to Jones. He was arrested the next day after police discovered his car in front of a clothing store.
When asked why he called 911, Jones allegedly said the police had no right to stop him.
"I saw him turn his lights and sirens on and was going to stop," he said, "but I didn't want to."
Jones also told officers he thought it was funny that he gave himself away.
"No cop can catch me in my Hyundai Elantra," Jones said. "That thing is fast."