Florida Man Drunk on Whiskey and Beer Shot Child Playing with Nerf Gun After Telling Him He Had a Real Gun, Police Say
A drunk Florida man allegedly shot a 7-year-old boy in the leg at his home, while the child was playing with a toy gun, according to police.
Anthony Knuth was intoxicated after drinking whiskey and beer when the incident unfolded in the city of Sanford, central Florida, on Saturday night, Click Orlando reported citing a police affidavit. The public information officer for the Sanford Police Department did not immediately respond to a request for comment from Newsweek.
The child was with his mother, who was visiting Knuth's brother. A number of other children were also at Knuth's home at the time. The identities of the mother and son have not been revealed.
The kids were in the lounge playing with Nerf guns, when Knuth told them he had a real gun, and he was going to load it. The 30-year-old then shot the child in the leg, according to Sanford Police Department.
At the time of the shooting, the child's mother was in another room. She heard the gunshot and rushed in to check what caused the noise. The woman found her son with blood on his leg. Children present told the woman, "Anthony shot him."
According to police, Knuth expressed concern he would go to jail because he had shot a child.
The boy's mother rushed her son to hospital. Sanford Police Department officers were called to the emergency room at around midnight on Sunday.
Tests revealed the bullet had caused an open fracture below the child's left kneecap. The affidavit stated the child would require surgery to remove the fragmented projectile from his limb.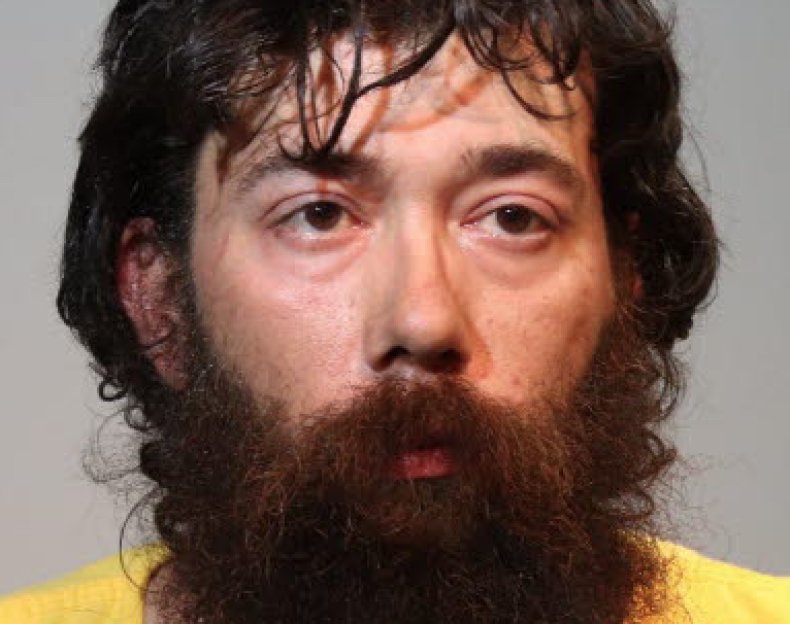 In an interview with police, Knuth said he had drunk beer and Southern Comfort liqueur on the night of the shooting. He claimed he couldn't remember the incident. Knuth said if he did shoot the child, it was an accident. Knuth used a .22 caliber gun, Fox 35 Orlando reported citing police.
Seminole County Jail records show Knuth was arrested by Sanford Police Department on Sunday. He was charged with child neglect with great bodily harm, and using a weapon while under the influence of alcohol. His bond was set at $15,263. Knuth is due to appear in court on January 28.
His sister, Heidi Netti, said according to Fox 35 Orlando: "From what I understand he showed the kid the gun and loaded it and shot him in the calf."
She claimed her brother has a drinking problem. "Alcoholism is a disease," Netti said. "I've never drank until the point I can't remember, but I'm in my sensible mind.
"Somebody who's not unfortunately gets in these circumstances and it's not what it looks like on paper. We're going to try to get him out."