Florida Man Fatally Shot Mom After Argument Over Orange Juice, Air Conditioner Remote: 'Take Me to Jail'
A Florida resident is in jail and facing murder charges after telling police he killed his mother after an argument about orange juice, an air conditioner remote control and the use of her vehicle.
A 29-year-old man named Luis Martin Pages shot his 59-year-old mother, Miriam Gonzalez, to death at 5:22 p.m. on Sunday evening in their shared North Miami home after the two argued.
According to NBC Miami, Pages asked Gonzalez if he could use her car on Monday to go job hunting. Gonzalez refused, telling her son that because of the Labor Day holiday, most businesses would be closed.
According to CBS News, Pages then removed a jar of orange juice from the refrigerator. He said that Gonzalez took the jar from him and threw it out.
Afterward, Pages asked her for the air conditioner remote control. She reportedly refused to give it to him, irritating him further.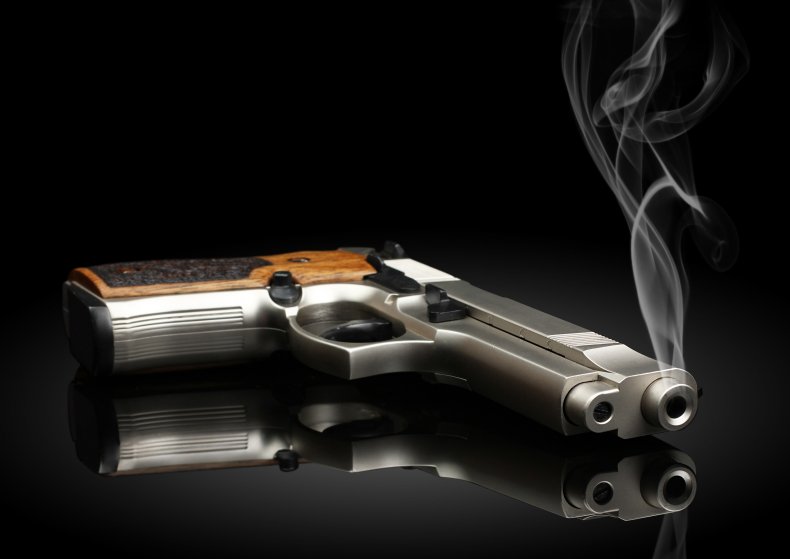 Pages then claimed his mother grabbed a pink knife and threatened to stab him with it, according to Local 10 news.
Pages told police he "lost it" and pulled a gun on his mother, shooting her multiple times and killing her.
Realizing what he had done, Pages immediately tried to kill himself with the same gun, but he didn't know that he had already used all six of the gun's bullets to slay her. He then threw the gun on the floor and called 911 in hysterics to report her death.
When police arrived, Pages reportedly told them, "I killed her. Take me to jail," according to KOAA 5, a Colorado NBC News affiliate. Police found Gonzalez's body inside of the home. She was later pronounced dead at the scene.
Pages had been living at Gonzalez's home for barely a month after being released from jail on bail following a January arrest for petit theft and resisting an officer, according to The Miami Herald.
Pages is now being held at the Turner Guilford Knight Correctional Center in Miami without bond. He is facing a charge for second-degree murder with a deadly weapon.
Florida law states that anyone convicted of second-degree murder with a firearm can receive a minimum of 25 years in prison. A judge can also impose a lifetime prison sentence, lifelong probation and a $10,000 fine, if they decide.
Florida law also dictates that one can use a defense of "excusable homicide" if a killing occurs by accident "in the heat of passion, upon any sudden and sufficient provocation."