Florida Man Caught Feeding Wild Alligator Resists Arrest: 'He's a Good Boy…And He Loves Bagels'
A Florida man who allegedly resisted arrest after being caught illegally feeding an alligator named Hank in his neighborhood pond described the 10-foot beast as a "good boy" and a "good friend."
Paul Fortin, 67, was issued a citation by the Florida Fish and Wildlife Commission (FWC) over the incident in May at a pond in Catriona Drive, Daytona Beach. But he was arrested by police and taken to Volusia County Jail after refusing to accept the citation and resisting an officer without violence.
Fortin, who says he is a disabled veteran, told News 6 that he regularly fed Hank the alligator. "He's a good boy. He lets me pet him," Fortin told the channel. "He just sits there and he loves bagels…He was such a good friend."
The alligator-lover added: "It's illegal. It's totally illegal to do it. Did I know it? No. Did I know I couldn't feed a turtle? Alligators? Yeah, I kinda knew that…I don't know, maybe I'm Dr. Doolittle."
He was reportedly caught after a report by a neighbor led to the FWC discovering a Facebook video of Fortin feeding the alligator, filmed by himself. The FWC did not respond immediately to Newsweek's request for comment.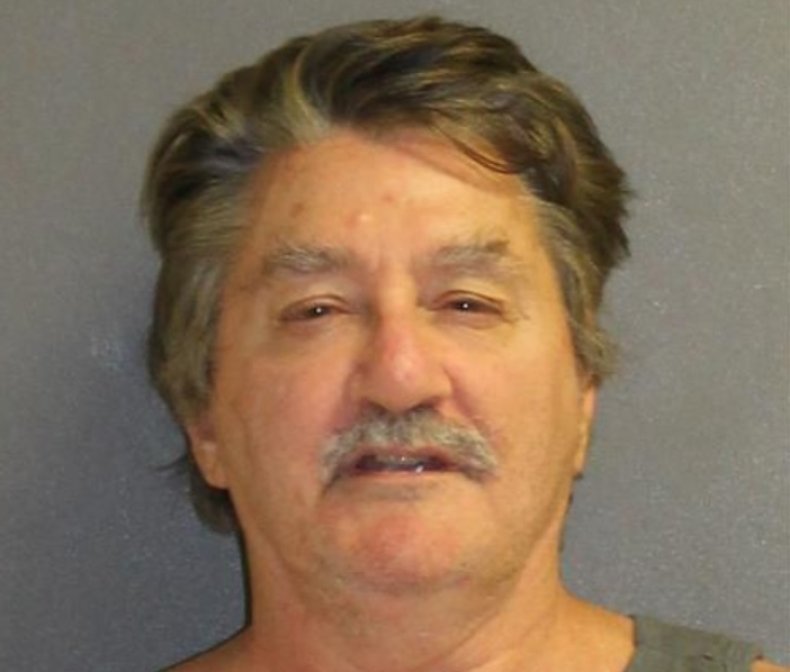 In Clearwater, Florida, an 11-foot alligator crashed through the window of a woman's home and wreaked havoc in the kitchen. Mary Wischhusen told the Tampa Bay Times she wasn't surprised to see the alligator in her home. But she was surprised by the response.
A Facebook post about the incident by the Clearwater Police Department went viral and neighbors began calling her the "gator lady." The reptile destroyed her dining table, left holes in her walls, and smashed her stash of wine. Strangers have since left bottles of wine at her home to replace those she lost.
In June, an alligator bit a 5-year-old girl who was swimming at Lost Lake Recreation Area in Florida's Leon County. The alligator bit her on the leg and she needed 11 stitches.
The girl's grandfather, Clifford Gregg, sprung into action, telling WCTV: "I waded out a little bit further looking around, keeping my eyes open for the alligator. I had stepped 10 or 15 feet away from her when she screamed. He came in between us and I pounded the water with my hands over where he was at. He was out of the way and then I scooped her up."
Gregg said he believes a flotation aid the child was wearing at the time may have helped to save her from the jaws of the animal.