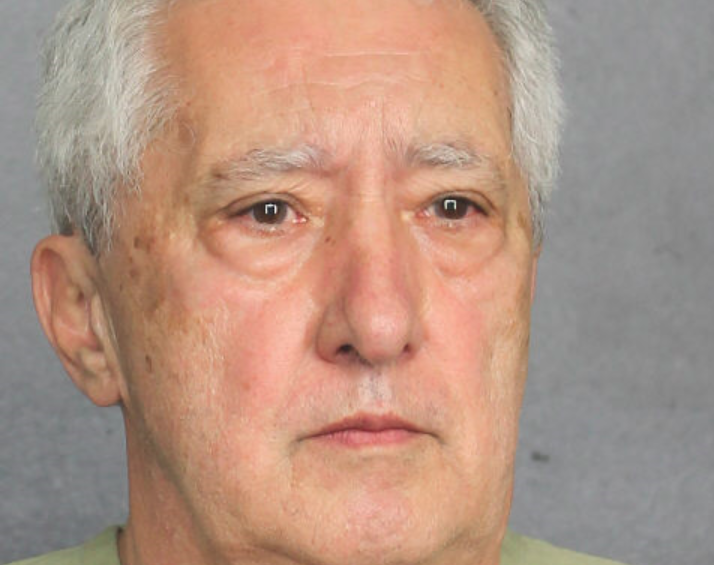 An elderly Florida man is facing a premeditated murder charge after confessing to fatally shooting his wife because she used a "disrespectful" tone, police say.
Authorities in Plantation, Broward County, responded to a call from the man's neighbor at the 10400 block of Northwest Fifth Street at around 10:30 p.m last Wednesday. The suspect was named as Fernando De Baere, 73, according to the South Florida Sun Sentinel.
It is alleged in an arrest report that De Baere shot his partner Marisa Sherman, 47, in the face "one or two times" with a .38-caliber revolver as she sat on a living room couch. He returned the firearm to a bedroom closet before going to a neighbor's house and confessing, the report stated.
De Baere told deputies from the Plantation Police Department the incident was sparked by an argument about a former co-worker. He said his wife was disrespectful and would not listen to him. According to the police report he did not like "the way that she was talking to him."
Records filed online by the Broward Sheriff's Office (BSO) confirmed De Baere was taken to the main jail and is being held without bond. His status is currently listed as pending trial.
A date for the trial was not immediately available and an attorney was not listed. The inmate information filed by the sheriff's office included De Baere's mugshot.
Police found the weapon and two shell casings in locations provided by De Baere.
According to local media outlet WPLG, the suspect had blood marks on his legs and boxer shorts when officers arrived at the scene. His wife was pronounced dead at 10:36 p.m.
Under Florida legislation, first degree murder is defined as a homicide "perpetrated from a premeditated design to effect the death of the person killed or any human being."
It states: "The unlawful killing of a human being, when perpetrated by any act imminently dangerous to another and evincing a depraved mind regardless of human life, although without any premeditated design to effect the death of any particular individual, is murder in the second degree and constitutes a felony of the first degree, punishable by imprisonment for a term of years not exceeding life."
Florida law firm Smith & Eulo confirmed that penalties for first degree murder in the state are death or up to to life in prison.