Flesh-eating Bacteria Leads to Florida Man Losing 25 Percent of His Skin: 'Really Praying for a Miracle'
A Florida man has lost over 25 percent of his skin after contracting a "flesh-eating bacteria."
David Ireland, 50, is in a critical condition after being diagnosed with necrotizing fasciitis, his wife Jody Ireland told Newsweek.
Between August 16 and August 19, David Ireland was hit with flu-like symptoms, his wife said. By August 20, his condition had worsened, and he was rushed to an emergency room. Within 12 hours, doctors said he had come down with necrotizing fasciitis, and he was put in intensive care. He has since suffered kidney failure.
"So far his treatment has been to remove 25 percent of his skin from his ankle to his torso, butt and scrotum," Jody Ireland said. Today, surgeons are due to fit a reversible colostomy bag, and remove more skin if the infection has spread.
The Universal Studios worker is taking medicine to control his blood pressure which cuts off the blood flow to his hands and feet.
"Those may be amputated if he even pulls through," Jody Ireland said. "Doctors are optimistic but are still not sure if he will pull through."
Necrotizing fasciitis is a rare condition that is commonly, but incorrectly, referred to as "flesh-eating," as it makes the skin die away as if it has been devoured. A range of bacteria can cause it, most commonly A. Streptococcus, as well as Streptococcus, Staphylococcus, E. coli, Clostridium and Vibrio. In this case, David Ireland contracted Strep A.
Bacteria usually take advantage of a break in the skin to enter the body. The break can be a cut or a scrape, a burn, an insect bite, surgical wounds or puncture wounds from IV drips.
Hot tubs, swimming pools and natural bodies of water such as lakes, rivers and oceans can harbor necrotizing fasciitis-causing bacteria.
The patient's younger brother Daniel Ireland, a police officer with the Beaufort County Sheriff's Office who lives around 300 miles away in Beaufort County, South Carolina, rushed to be by his brother's side when he heard the news.
He told Newsweek: "It didn't seem serious until I received the news that he was having surgery and he might not make it through the night. We immediately packed everything up and drove from Beaufort to Orlando."
Daniel Ireland told the Miami Herald it's unclear where his brother picked up the bug. While he swims at his condo, he hasn't been in natural bodies of water, Daniel said.
Doctors told Jody Ireland the bug may have got inside a wound on his leg, she related to Fox News. As her husband is diabetic, he is more vulnerable to the condition.
Daniel Ireland told the Miami Herald his brother has been placed in a "medically induced stupor" and he has not awoken since Friday. Luckily, the infection hadn't attacked David Ireland's muscle tissue. "It's not a death sentence yet," he said.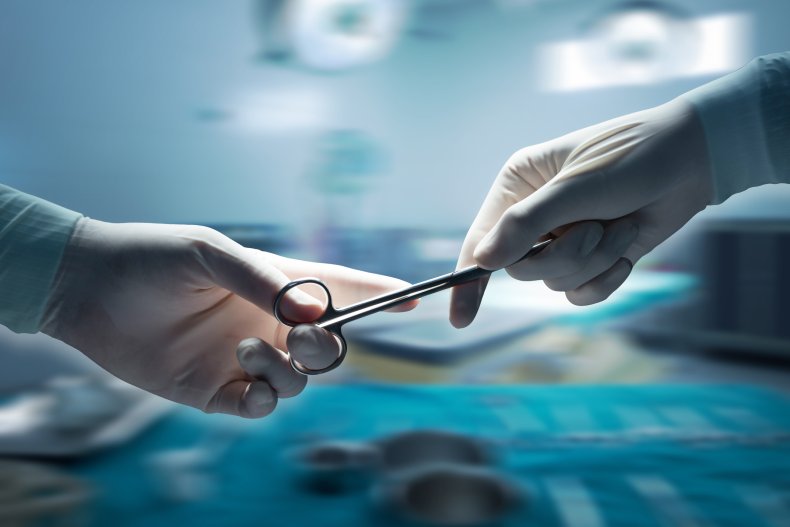 Daniel Ireland set up a GoFundMe page to raise money for his brother's hospital bills and to support his wife and their two young daughters Ruth and Rebekah, aged four and seven. The page has raised almost $3,000 in two days.
His wife thanked those who had donated. "David is still in a life threatening situation but there are some small victories every day," she wrote on GoFundMe. "I miss my best friend very much and pray every day that God will spare his life and bring him back home to me and our children. My life isn't the same without him so really praying for a miracle."
Jody Ireland told Fox News: "I'm a mess. I'm trying to be strong for my kids. I miss him. I want my husband back."
"I am trying to keep the hope alive," she said.
This article has been updated with comment from Daniel Ireland and Jody Ireland.