Skeletal Remains of Florida Man Missing for 22 Years Found After Submerged Car Spotted on Google Earth
The remains of a body found in a submerged vehicle last month have been identified as a man who went missing in Florida more than 20 years ago.
The Palm Beach County Sheriff's department was called on August 28 to reports of a car which was in a retention pond in Moon Bay Circle, Wellington.
When officers arrived at the scene, they confirmed a car was in the pond. Police noted that the vehicle was heavily calcified and appeared to have been in the water for a very long time, reports The Palm Beach Post.
When the vehicle was pulled, skeletal remains were discovered inside. Both the vehicle and the remains were sent to the Medical Examiner's Office for processing.
The body has now been confirmed to be William Earl Moldt, who was reported missing on 8 November, 1997, after he failed to return from a night out in Lantana, Florida, when he was 40 years old.
After his missing persons case went cold, his body was finally recovered after his car was spotted on Google Earth.
"Amazingly, a vehicle had plainly [been] visible on a Google Earth satellite photo of the area since 2007, but apparently no one had noticed it until 2019, when a property surveyor saw the car while looking at Google Earth," Moldt's 'resolved' listing on The Charley Project website states.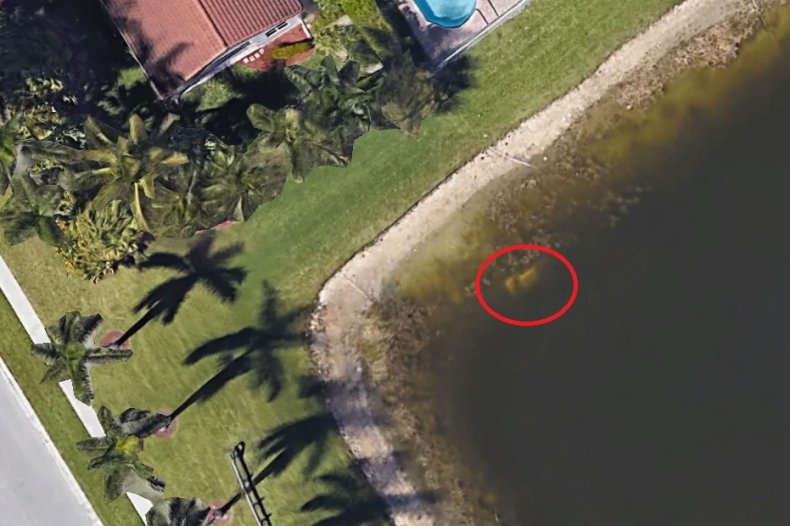 The Charley Project is an online database collecting and profiling thousands of cold missing persons cases in the U.S.
The Grand Isles housing project, where Moldt's car was found by the property surveyor, had been under construction at the time of his disappearance.
An image of the submerged car is still available to view on Google Earth.
According to The National Missing and Unidentified Persons System, Moldt had gone to the Adult Night Club on the evening of November 7, 1997, and left around 11 p.m.
He had called his girlfriend at around 9: 30 p.m. to say he will be home soon, but she never heard from him again. While he was apparently not a frequent drinker, he did have several drinks in the club on the night of his disappearance.
Moldt reportedly did not appear intoxicated that night and left alone in his car.
According to the National Missing and Unidentified Persons System, more than 600,000 people go missing in the U.S. every year, with at least 4,400 unidentified bodies recovered each year. Of these bodies, around 1,000 of them are not officially identified until at least one year.