Florida Man's Racist Rant at California Bartender Caught on Video
A man who was filmed going on a racist rant against a bartender in California has apologized and wiped his company's website after facing backlash over the incident.
Florida resident Jason Wood was filmed making a string of racist comments after being cut off at the Out of the Barrel Taproom in Fig Garden Village in Fresno.
Bartender Rebecca Hernandez posted the confrontation she had with Wood to social media. The clip starts with her informing Wood that she is not from Iran.
"I'm leaving. Don't worry about me. Don't worry about me, Saudi Arabia," Wood said.
When Hernandez asks whether he called her Saudi Arabian, he replied: "Well, you're f*****g stupid like they are."
Wood, who identified himself as the CEO and President of a company called Actionable Insights, adds he doesn't care that he is being cut off and that he could "buy this bar in f****** 10 seconds."
Later on in the footage, Wood also calls Hernandez a "dark-haired dumbass, sand [n-word] mother f*****."
In a caption on Instagram posted along with the video, Hernandez wrote: "Without any indoor bar seating, there is no one around, and people have become more comfortable being their real self around us (bartenders).
"For Jason Wood, it clearly is racist. This man claims to 'run the internet' and as the CEO and President of Actionable Insights, there probably won't be any consequences for his racist actions.
"But I hope sharing this can be a lesson to others, it doesn't matter how much money or power you think you have, it clearly can't buy you dignity."
In a statement to KFSN, Wood apologized and said his actions were "unacceptable."
"I am both embarrassed and saddened that I demonstrated this behavior. They were a result of being physically impaired, frustrated, and stupid. They are not representative of my personal beliefs or those of my company," he added.
Speaking to The Fresno Bee, Wood blamed his behavior on being "blacked out."
He added: "I feel awful about the whole thing. We had seven or eight beers. It knocked me out. I don't remember any of that. When I saw the video, my jaw just dropped. I was a jerk.
"I don't talk to people like that. I'm not that type of guy… I'm not a racist. What I said didn't even apply to her. I would've had a better grasp on the vernacular if I was a racist."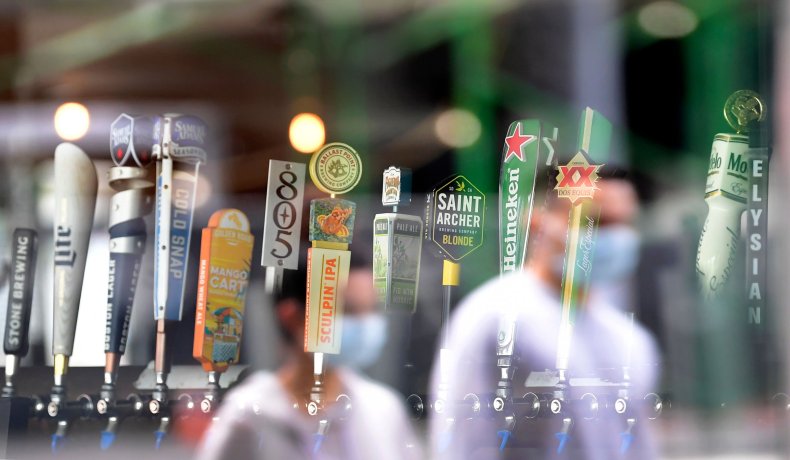 Wood's website for his Florida-based company, thepowerofai.com, has since been taken offline and his social media accounts deleted after the video went viral.
Another company with the same name as Wood's has also released a statement saying they have nothing to do with the man in the video.
"We are proud to say we do not know this person. There are a few Actionable Insights out there, and we've been tagged and emailed numerous times in the past confusing us with Jason Wood's company," the California-based Actionable Insights said on its website.
"We are a 501(c)(6) non-profit that was founded to preserve the health of the property insurance ecosystem. We seek to heal, not divide. No one should have to endure what those workers did. You will never hear or see anything like that from the great people within our organization."