Florida Man Hid License Plate with Remote-Controlled Shield To Avoid Tolls, Police Say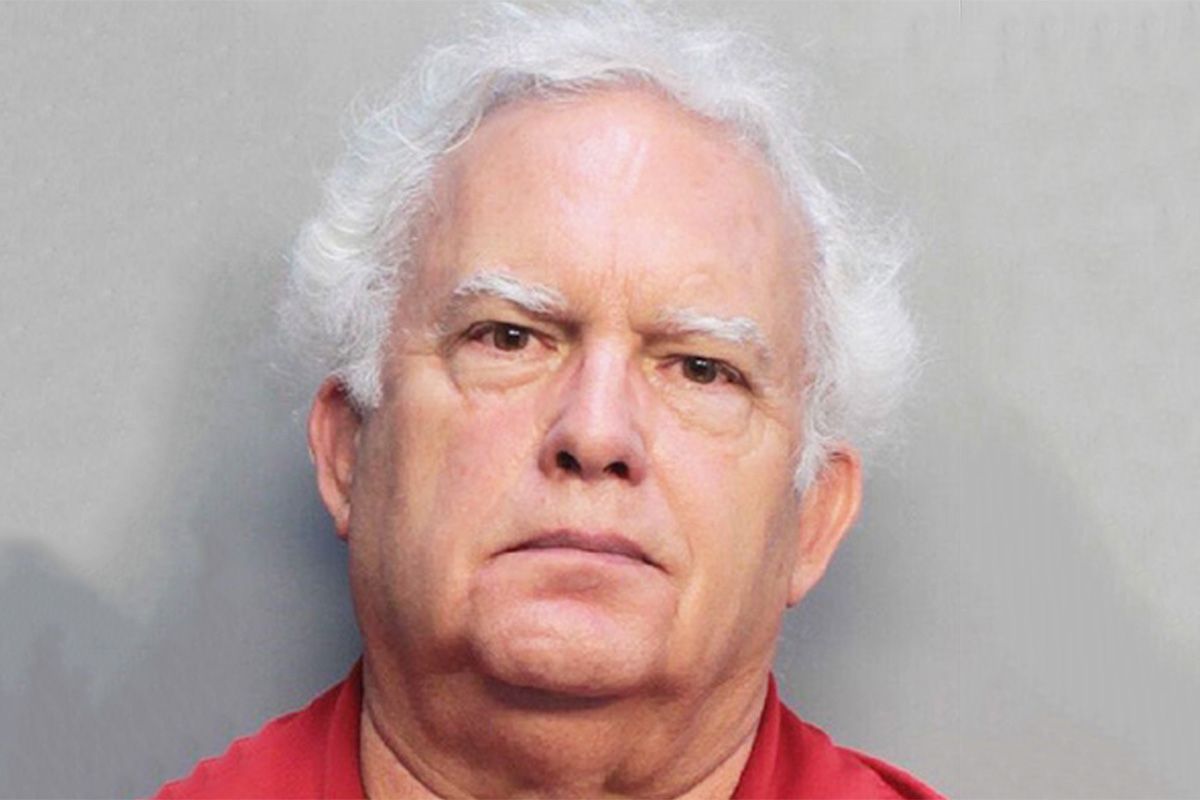 A Florida man is facing multiple charges for allegedly using a remote-controlled device on his minivan that could cover his license plate with a press of a button.
Robert Craig Davis, 70, of Key Largo, was caught after being spotted using the shield last Saturday by off-duty Florida Highway Patrol trooper Lt. Alejandro Camacho while he was driving on Florida's Turnpike. Police believe Davis was using the device to evade paying toll fees.
"When I first saw the car, the tag shield was covering the tag and that's what alerted me to it," Camacho said after the arrest, WPLG reported. The trooper said the van was featured in social media posts for over a year. "When I see him and I'm off, I kind of realized that's the guy and I had to call it in. And then troopers came and stopped him and made an arrest," he added.
Troopers said they found the remote control used to lower and raise the black covering inside the suspect's vehicle. In the glove box, they found a SunPass transponder—used in vehicles to automatically pay Florida toll charges—that was kept inside a signal-blocking bag.
Davis has now been charged with organized fraud and cheating. He was also charged with petty theft, which is a misdemeanor, WBTV reported. He was detained by police on Saturday and released from jail the following day, the Sun-Sentinel reported, citing his arrest record.
The newspaper reported that it is illegal under Florida law to alter the original appearance of a license plate. The penalty for concealing license plates includes tickets and fines, it added.
CBS Miami (CBS4 News) reported on Tuesday that Davis had denied using the device when reached at his Key Largo home. The news outlet previously reported on the case after two people who were driving in Miami-Dade—named as Sammy and Mayte Salinas—recorded the contraption on the same vehicle after they saw it lowering while passing through a row of toll cameras.
"We all have to pay tolls, so why not him," Sammy Salinas told CBS4. "That's what the reason for the SunPass is, for everybody that's using the highways, so we all have to pay tolls on it."
At the time, when the drivers brought the video to media and police, Florida Highway Patrol did not link it to Davis because the plate was registered to an unrelated address, CBS4 reported.