Sheriffs in Florida said they arrested a man Tuesday afternoon after he allegedly shot a 27-year-old man to death with whom he said he was "playing defensive scenarios" with guns early in the morning on August 1.
Corey Weedon, 27, told authorities he smoked marijuana before the shooting occurred, sheriffs said. Sheriffs did not specify how much marijuana Weedon smoked or how much time passed between his smoking and the shooting.
Weedon told authorities he owned his handgun for about a month before the incident and was approved for a concealed weapon permit in early July after completing a six-hour training class, according to a Pasco County Sheriff's Office arrest report.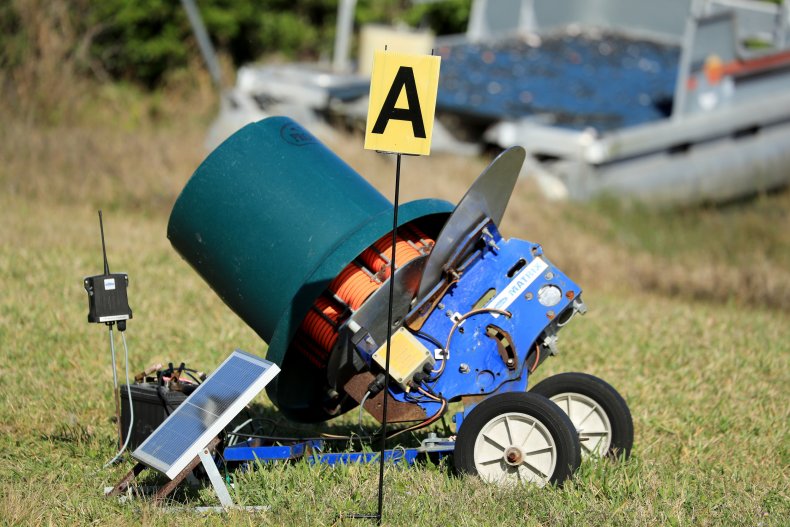 Pasco County sheriffs have not publicly identified the victim, whom Weedon said was shot accidentally.
"He stated he did not intend to shoot and kill [the victim] and that it was an accident," the report said.
The deadly shooting occurred at about 12:50 a.m. on August 1 at a home in New Port Richey, a city north of Tampa in Florida's Pasco County. Authorities told Newsweek Weedon and the victim were at a shooting range prior to the incident and were cleaning their guns after they arrived at the house when they began performing "defensive scenarios."
According to the police report, Weedon told Pasco County sheriffs he and the victim did not have any arguments before the shooting. Another person who was not identified in the police report said she was in the house at the time of the shooting and did not hear any arguments breaking out between Weedon and the other man.
"Corey Weedon stated they were playing defensive scenarios with the guns that he believed were empty but stated for unknown reasons he loaded the gun by inserting a magazine, which contained several live rounds of ammunition," the police report said. Weedon told authorities that he then pointed the gun at the victim and shot him in the chest with one bullet, the report said.
The sheriff's office said Weedon told them he shot the victim and provided other details about the circumstances surrounding the shooting during an interview that was conducted after sheriffs read him his Miranda rights.
The police report said the victim did not show any signs of life once authorities arrived. Pasco Fire Rescue officials declared him dead shortly thereafter, and the county medical examiner later said homicide was his cause of death, the report said.
Weedon was arrested on manslaughter charges and taken to Pasco County's Land O' Lakes Detention Center, the sheriff's department said.