Florida Man Hit in Groin With Rubber Bullet By Police After Standoff
Footage released by police in Florida shows an alleged drunken gunman brought down by a police rubber bullet to his crotch.
Mark Francioni, 51, surrendered after a seven-hour standoff with police, who say he was holding his partner at gunpoint in Palm Coast on May 26.
When Francioni finally emerged after his front door was battered down by a police robot unit, he refused to obey orders to keep his hands above his head.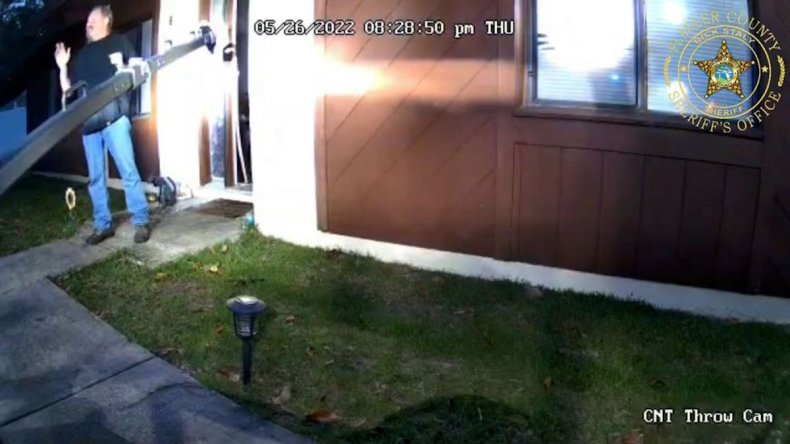 As his left hand wandered towards his jeans pocket, Flagler County deputies opened fire with rubber baton rounds.
One caught Francioni directly in his groin, doubling him up in pain as he staggered forward and groaned, "Oh f**k it!"
Francioni is said to have kept his partner at gunpoint after threatening to kill her and then shoot himself.
He reportedly told her he "could kill her right now" and that he "was going to put a bullet in her head."
According to police, the victim then heard a gunshot, ran to the room and saw Francioni standing near the bed, saying: "Now I know it works, and you're next."
The next morning, Francioni continued his aggressive behavior and took the victim's mobile phone, throwing it at her leg as she attempted to leave the home.
She then made her way to the front door, opened it, and was grabbed and pulled back in by Francioni. The victim then screamed for help.
Eventually, she was able to escape to a neighbor's house and called the police.
Deputies arrived at the residence around 1:30 p.m. to find Francioni barricaded in his home.
The Special Weapons and Tactics Team (SWAT) and Crisis Negotiations Team (CNT) of the Flagler County Sheriff's Office responded after learning there were multiple firearms in the home, which Francioni refused to exit.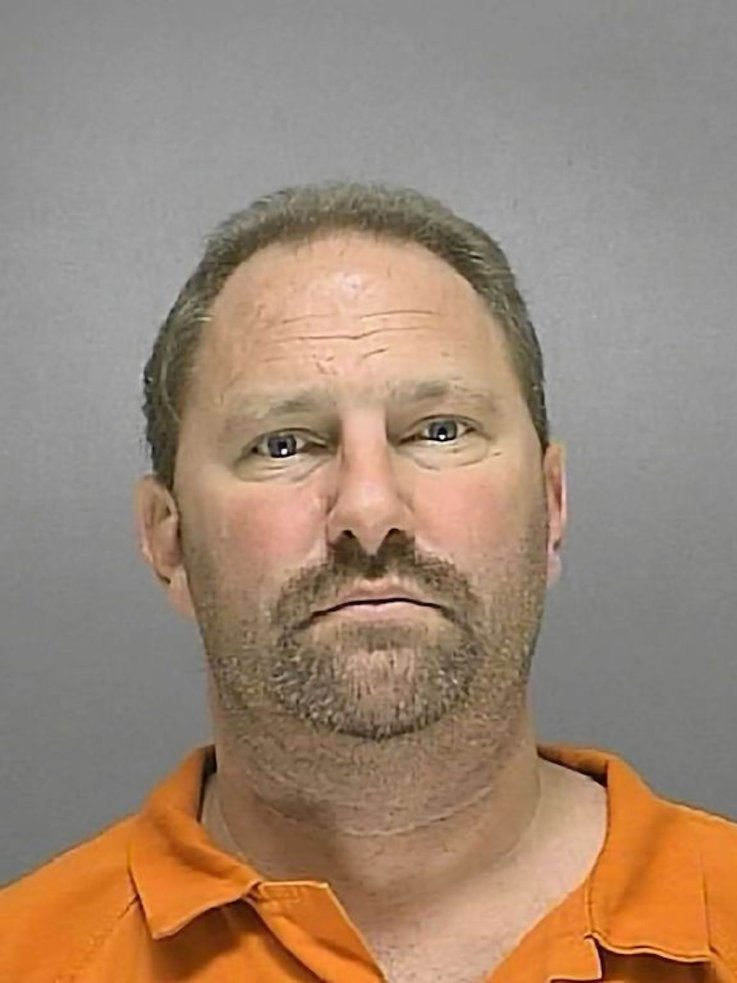 Mark Francioni, 51, was arrested after a seven-hour standoff on May 26, 2022, in Palm Coast, Florida.
volusiamug/Zenger
Throughout the afternoon and into the evening, he made multiple threats to harm himself and others while drinking heavily.
After seven hours of negotiations which had deteriorated as Francioni became more intoxicated and irrational, Sheriff Rick Staly authorized the SWAT team to use the battering ram on the armored Bearcat to force open the barricaded door.
The video shows how the door was destroyed by the battering ram before Francioni stepped out.
Since he failed to follow orders, he was struck with two less-lethal 40mm rubber rounds and was then secured without further incident.
Staly said: "This drunken dirtbag had multiple firearms in his possession and disturbed the neighborhood for hours."
Francioni had previously been charged in Volusia County in 2010 for domestic battery and driving under the influence, and was charged in 2005 in Pennsylvania with aggravated assault.
This time, Francioni is facing charges for felony domestic battery and aggravated assault. He was released from jail and ordered to stay away from the victim, but court records show he violated that order less than a day later and was rearrested. He is being held without bond in the Flagler County jail.
Additional charges are pending. He is scheduled to be arraigned July 11.
This story was provided to Newsweek by Zenger News.