Florida Man Arrested After 94-year-old Mother Found in Fetal Position with Feces Caked on Skin
A Florida man was arrested this week after his mother was found in the fetal position with feces caked on her skin inside their shared home, Pasco County sheriff's deputies said.
Randall Curtis Caraway, 46, was detained on Wednesday after the 94-year-old victim was taken to hospital by Pasco County Fire Rescue. A witness, who has not been named, said the woman was not being cared for properly—even though her son was being paid to look after her.
According to WFLA, which obtained a copy of the arrest report, Caraway and his mother both lived at the home—listed on police records as being located on Denton Avenue in Hudson.
Hospital staff found fecal matter on the victim's skin and her body was in a fetal position as she had not moved for so long. Evidence suggested she had not been washed in weeks.
The elderly woman, who also had bed sores, was found on a couch that also showed signs of fecal matter, police said. A hole was forming on the furniture where her body was lying. The residence was "pungent with the aroma of feces," the arrest report said, Fox13 reported. The victim was taken to Bayonet Point Medical Center in Hudson.
Caraway's inmate record—published online by the Pasco County Sheriff's Office—said he was booked into the Land O Lakes jail at 8:15 p.m. on July 24. He was charged with neglect of an elderly person and exploitation of the elderly person under $50,000, both felonies.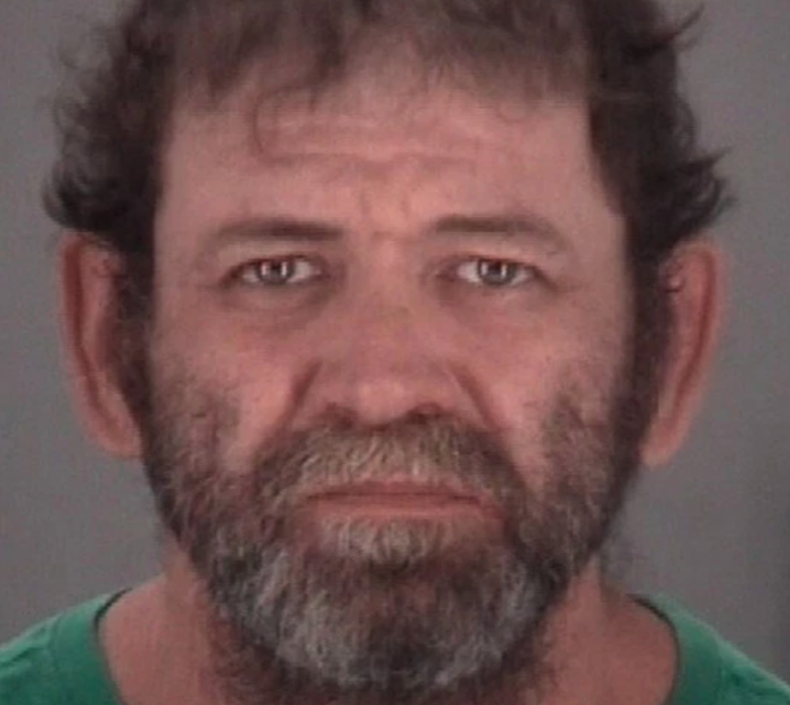 The arrest report described Caraway as the victim's caretaker and said he receives $1,250 every month from the mother's income, alongside an additional $650. Caraway had been "unable to account for where the money went or how it was spent," deputies noted, WTSP reported.
According to WFLA, the suspect admitted that he had received the money. Police said rent and utilities for the shared residence had not been paid by Caraway for more than 12 months.
Records published by the Pasco County Clerk this week confirmed the complaint had been filed yesterday alongside an order of no contact. Caraway was held on a total bond of $15,000.
According to Richard E. Hornsby, P.A., a criminal justice attorney in Orlando, the exploitation charge Caraway now faces is committed "when a person knowingly exploits an elderly person or disabled adult out of their funds, assets, or property." It is considered to be a second degree felony in Florida and is punishable by up to fifteen years in prison, fifteen years of probation, and a $10,000 fine.