Florida Man Hurls Golf Clubs at Cars, Punches Trooper, Police Say
A Florida man was subdued with a stun gun after allegedly throwing golf clubs from a van at other moving vehicles on an interstate before attacking a state trooper.
North Port man Jonathan Edward Day, 41, was hit by a stun gun while resisting arrest when troopers caught up with him, according to Florida Highway Patrol (FHP).
Troopers received reports of the clubs being tossed from a work van traveling northbound on Interstate 75, near the 240 milepost, around 1:13 p.m. on Thursday.
After stopping a van near the 265 milepost at Fowler Avenue, the driver allegedly confronted a trooper with another golf club.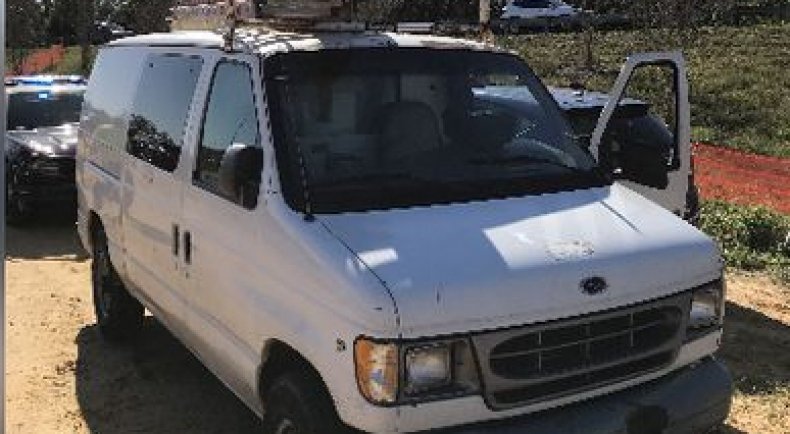 Despite complying with the trooper's instruction to drop the club, the driver then punched the trooper and grabbed his radio, officials said.
Around that point, the trooper used a stun gun to subdue the suspect, FHP added.
Day was later charged with battery on a law enforcement officer, resisting arrest with violence and throwing a deadly missile from his vehicle, in addition to possession of marijuana, controlled substances and drug paraphernalia.
Florida Highway Patrol have been approached for comment.
Photographs released by FHP after the altercation showed the 1999 Ford van which was stopped and two golf clubs on the ground nearby.
Interstate 75 was named the fifth most dangerous road in the U.S. last year.
Analysis of National Highway Traffic Safety Administration's Fatality Analysis Reporting System (NHTSA-FARS) by personal finance website ValuePenguin said there were 47.2 crash fatalities per every 100 miles on average.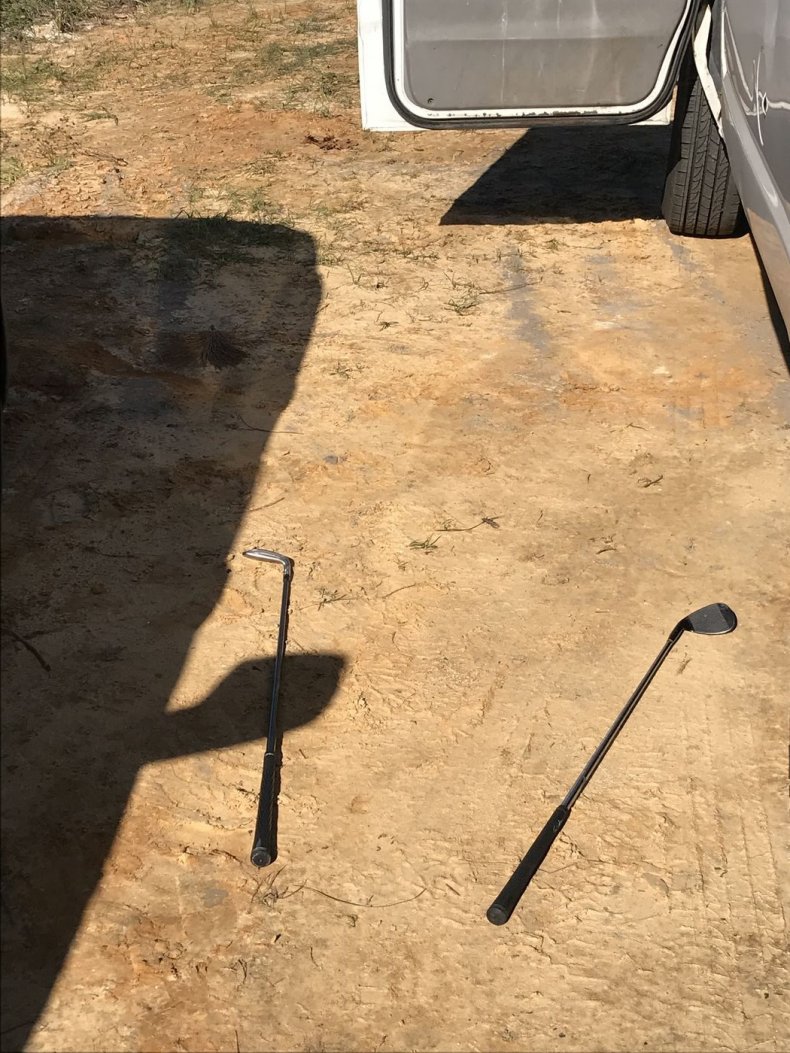 The interstate was also the scene of an uplifting story earlier this year.
In April, a family had an unexpected meeting with former NBA star Shaquille O'Neal on I-75 after their car crashed.
O'Neal got out of his own vehicle and asked if they needed any help. The 7-foot-1 gentle giant waited until law enforcement arrived at the scene in Alachua County, which is located in the north central part of the state.
Dashcam video showed O'Neal standing near the family before fist-bumping Deputy Patrick Purington, who later arrived to check what had happened.
"The deputies had no idea he was going to be there but they both recognized him as soon as they got there," Alachua County Sheriff's Department spokesman Art Forgey said in the Florida Times-Union at the time. "He happened to come upon the accident... so he stopped to see if any aid was needed. Once law enforcement arrived he got in his vehicle and left. He didn't stand around for any accolades. He was just a good citizen."