A 36-year-old man was arrested in Florida on Saturday morning after getting into a fight with an elderly man in a U.S. Postal Service parking lot, police say.
WJAX-TV, which obtained the Jacksonville Sheriff Office's description of the weekend arrest, reported the incident occurred at a store on Kings Road. Deputies arrived on the scene shortly before 8:30 a.m. and determined that two men had been in a physical fight.
Andre Perry, aged 36, was arrested following the altercation with 78-year-old Edlee Jordon, who told officers that the fight had been sparked after Perry almost hit him while reversing his car. Jordon confronted Perry, who then approached him and allegedly started the brawl.
Multiple witnesses saw the incident, Jacksonville Sheriff's Office deputies said. According to WJAX-TV, citing the arrest report, one witness exited her vehicle to check on Jordon due to his age and remained at the scene of the alleged assault until law enforcement officials arrived.
Inmate records posted online by the Duval County Department of Corrections confirmed Perry remains in custody and has been charged with battery of a person 65 years of age or older. He was held on $25,000 bond and his next court date is currently listed as July 2 at 9 a.m.
In Florida, the charge has a penalty of up to five years in prison, according to criminal law firm Shorstein, Lasnetski, & Gihon. "In order to prove that you committed a battery on a person 65 years of age or older, the state must prove you intentionally touched or struck the victim against his or her will, or you intentionally caused bodily harm to the victim," it says.
It was not immediately clear if Perry had been assigned a legal representative. His mugshot was posted online by local Jacksonville media outlets, including WJAX-TV and WOKV.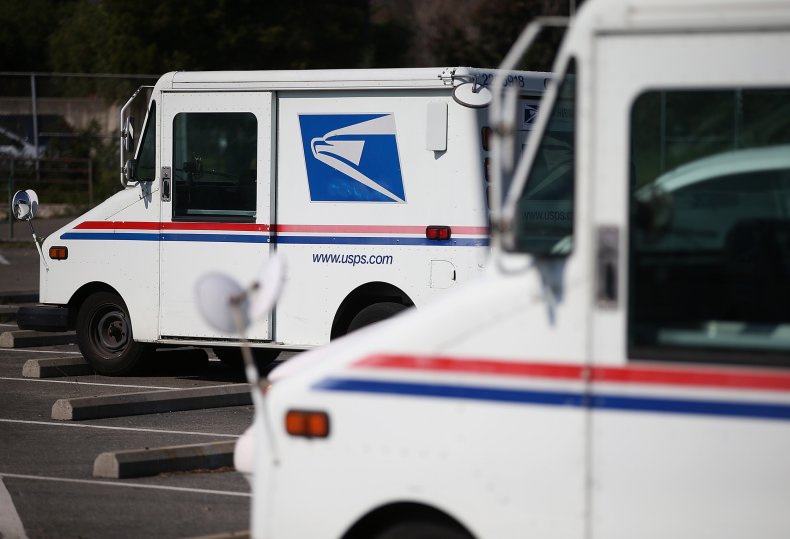 The same day, a man was arrested in Florida's Flagler County after stealing a Postal Service van from a delivery driver and flipping the vehicle after a police chase on I-95 northbound. Jesse Estep, aged 29, later told deputies that he had consumed meth and cocaine.
It was alleged that Estep intentionally, but unsuccessfully, swerved to hit deputies who were trying to deploy stop sticks on the road—a method used to blow the tires of a vehicle during a pursuit.
"It is a miracle that no deputies, police officers, or other travelers on the roadway were hurt during the reckless driving of this suspect," said Flagler County sheriff Rick Staly in a statement at the time.