Naked Florida Man Who Crashed Stolen Car Then Evaded Chasing Police Found in Chicken Coop After Killing Family Dog
A Florida man was arrested this week after crashing a stolen car and fleeing the scene on the back of a passing pickup truck. He was later found naked and hiding in a chicken coop after killing a family dog, police say.
John Mehne, 25, linked to Sarasota, Florida and Ithaca, New York, fled into the woods and was spotted hiding in a chicken coop by local residents close to the town of Kirkwood. When confronted by one homeowner, the suspect allegedly threatened the man with an ax and then stole a vehicle.
Upon investigation, state police discovered Mehne had allegedly committed a burglary at one residence on Springer Road. And in the same area, he allegedly killed a family dog.
Deputies were first dispatched on Tuesday at roughly 9:45 a.m. after an accident on Interstate 81 northbound. At the scene, troopers found an abandoned 2016 Audi A5 in the driving lane and facing the wrong direction. Police determined it had been reported stolen from Sarasota.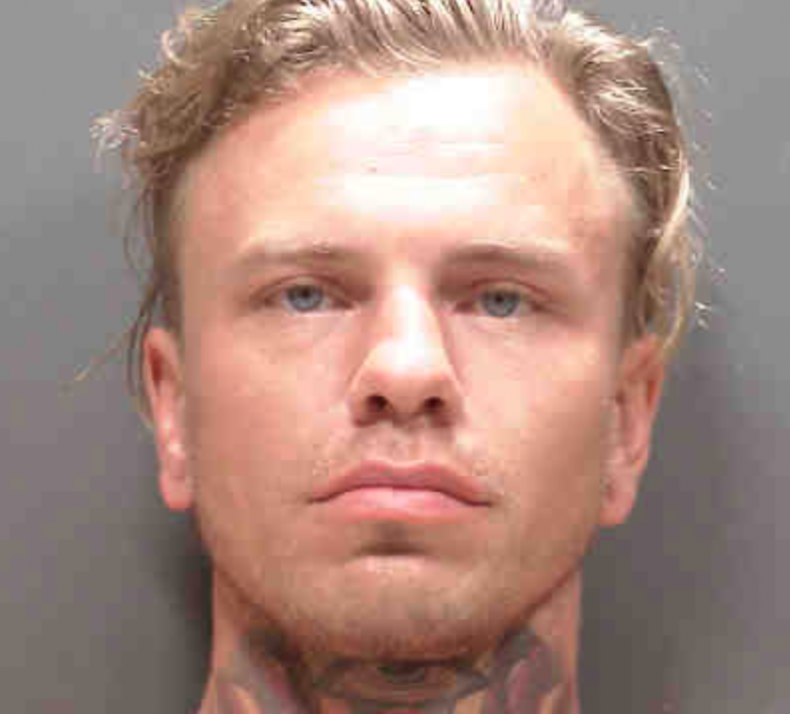 The initial probe found Mehne had crashed after "driving erratically." He escaped the scene by jumping on the back of a pickup truck and later ran into a forest area towards railroad tracks.
It wasn't until 4 p.m. when police got a tip about the suspect from a local resident on Duell Road who said he had come home from work to find a man in a chicken coop outside his home.
In a statement yesterday, police major Brian Shortall elaborated: "When the homeowner asked Mehne what he was doing, he told him he was killing the chickens then picked up an ax and began chasing the resident. Mehne subsequently stole an ATV from that residence on Duell Road and drove off in a westerly direction where troopers later found it abandoned."
Troopers enlisted the help of a K-9 unit for the search. Shortly after, they received a call that a man matching Mehne's description was naked inside another chicken coop on Springer Road. He was located and taken into custody, after a trip to the hospital for a bite from the police dog.
He was treated at Binghamton General Hospital and transported to Broome County Jail with no bail, Shortall confirmed. He said more charges against the suspect are possible.
One eyewitness told ABC-7: "He was in the run of the chicken coop, totally naked, covered with mud and he was chasing the chickens. It was totally bizarre." The news outlet reported on-air the suspect had allegedly stolen a chicken and tried to hide under a home decking area.
Mehne has been charged with the felonies of burglary in the first degree, robbery in the first degree, aggravated cruelty to animals and criminal possession of stolen property, deputies said.
ABC Action News reported he has requested a lawyer. WBNG-TV obtained images from the police appearing to show the suspect had been fully clothed earlier in the day.
New York State Police has asked anyone who had damage to property in the area or if they find any property or clothing potentially linked to the man to contact (607)775-1241.