Florida Man Accused of Killing Girlfriend Who Was Impaled by Spear During Argument: 'There Are a Lot of Unanswered Questions'
A Florida man has been arrested on suspicion of murdering his girlfriend after she was impaled by a spear while they were arguing. Adam Reechard Crespo, 43, is accused of the murder of 32-year-old old Silvia Galva following an incident at a Hallandale Beach apartment on July 12.
According to the Sun Sentinel, Crespo and Galva began arguing inside the apartment after returning from a night out with one of Galva's friends just after midnight.
During the argument, Crespo is alleged to have grabbed Galva by the ankles and start pulling her off the bed. Galva is then said to have grabbed hold of the spear, causing the suspect to turn away and continue to pull her.
According to a police report, Crespo said he heard a snapping noise and saw that the spear, which had a 12-inch double-sided blade, had impaled Galva's chest. He then attempted to pull out the weapon "hoping it was not too bad."
Newsweek subscription offers >
Police said Galva had grabbed onto the spear in an attempt to keep her on the bed as Crespo was pulling her. The suspect's actions then caused the spear's wooden shaft to break. "It is currently unknown exactly how the blade pierced the victim," the report said, reports NBC Miami.
The other friend performed CPR on Galva and called 911. The 32-year-old was taken to Aventura Hospital where she died from her injuries. Crespo was booked into Broward County jail charged with murder without premeditation.
"There are a lot of unanswered questions at this point in time," Crespo's lawyer, William DiRenzo, told the Sun Sentinel. "Our hope is once the investigation is complete, he will be exonerated."
During his first court appearance on July 15, the victim's sister, Veronica Galva, accused Crespo of being manipulative during their relationship, saying she had talked about leaving him.
Newsweek subscription offers >
"But she couldn't really do that," Veronica Galva said. "He always found a way to get back into her life. He was always dominant with her, didn't let her have friends, go out, have a job or even hang a painting she had made. I believe she was being manipulated by him and ended up being the victim in this scenario."
Crespo remains in custody held on a $65,000 bond, online records show. If he is released before his trial, Broward County Judge Jackie Powell ordered that he must wear a GPS monitor, submit to random drug and alcohol testing and surrender his passport.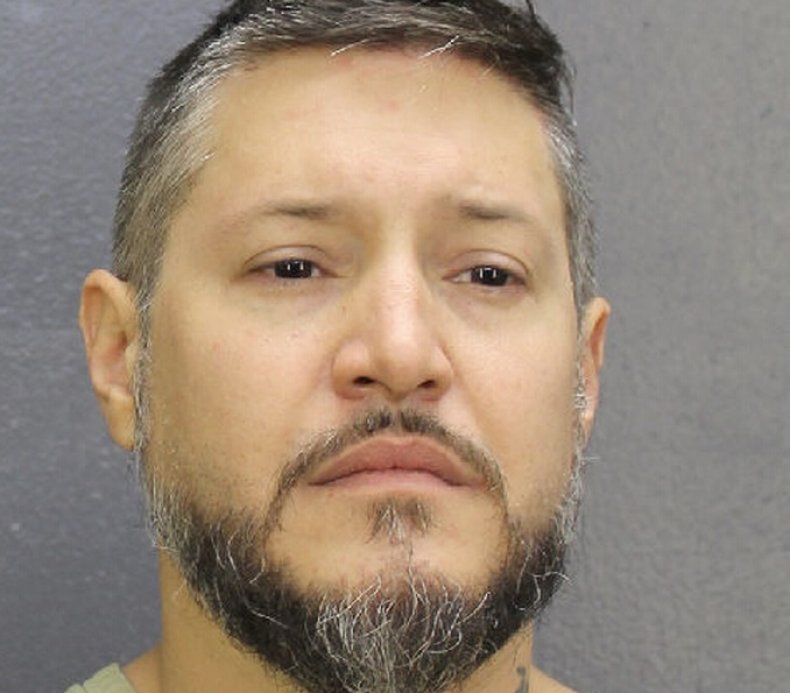 Florida Man Accused of Killing Girlfriend Who Was Impaled by Spear During Argument: 'There Are a Lot of Unanswered Questions' | News