Florida Man Accused of Locking Child Inside House With Just Bucket for Toilet: 'I Can't Put My Life on Hold for This Kid'
A man in Florida has been arrested on suspicion of child neglect after allegedly locking a boy inside a home for hours at a time with insufficient water and no proper toilet because he didn't want to take care of him.
Byron McIntyre, 41, was arrested after a Marion County sheriff's deputy was notified by a concerned neighbor who said they saw a child inside an address asking for help.
When the deputy went round to the home, the child allegedly said that McIntyre had locked him inside a room before leaving for Kissimmee, according to an arrest report seen by Ocala-News.
The child said the suspect would often leave him alone for hours at a time, putting screws in the glass sliding doors so he can't leave.
The Marion County sheriff's deputy and an investigator from the Department of Children and Families (DCF) noted that the back sliding door was slightly ajar with two screws alongside it.
The boy had attempted to escape by removing the screws, but couldn't as the entire door had to be removed from the tracks.
The boy said he wanted to run away because McIntyre called him a "devil" who he didn't want to look after.
When McIntyre eventually returned home, he told police, "I can't put my life on hold for this child," when asked why he left the boy alone, reports WFTV. The boy said he didn't know how long the 41-year-old had left him for as he did not have a watch or cellphone.
"We did find the juvenile in that home, unable to exit the room unless he took a sliding glass off the hinges," said Cecelia Koon of the Marion County Sheriff's Office.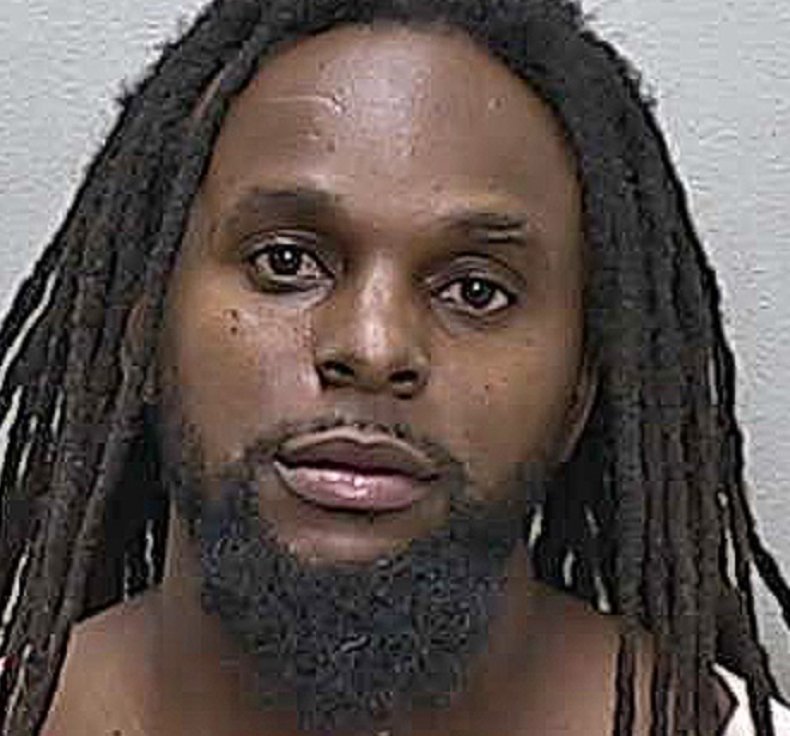 The boy was left with a bucket with a small amount of kitty litter inside, which he used as a toilet. He also had a half filled 16-ounce bottle as his only source of water.
McIntyre allegedly told police that the DCF told him it was OK for the boy to use a bucket as a toilet in the house.
He also explained that the boy didn't need a cellphone for emergencies as he could remove the screws from the door and go to a neighbor's house if needed.
The suspect claimed the boy is a problem child who frequently ran away from home.
The neighbor who saw the child asking for help told authorities that they had seen him before with welts across his face and body.
Other people in the area have described their shock at the allegations surrounding McIntyre.
"He was always nice and helpful," neighbor Joe Buchman told WFTV. "I'm really surprised."
Police have not revealed the relationship between McIntyre and the boy, nor the child's age.
McIntyre was charged with child neglect without great bodily harm. He is due to appear in Marion County Court on December 17.
The Marion County Sheriff's Department did not immediately respond to a request for further comment.