Florida Man on Meth, Locks Girlfriend in Bathroom, Stabs Mattress Looking For Man Allegedly 'Hiding Inside'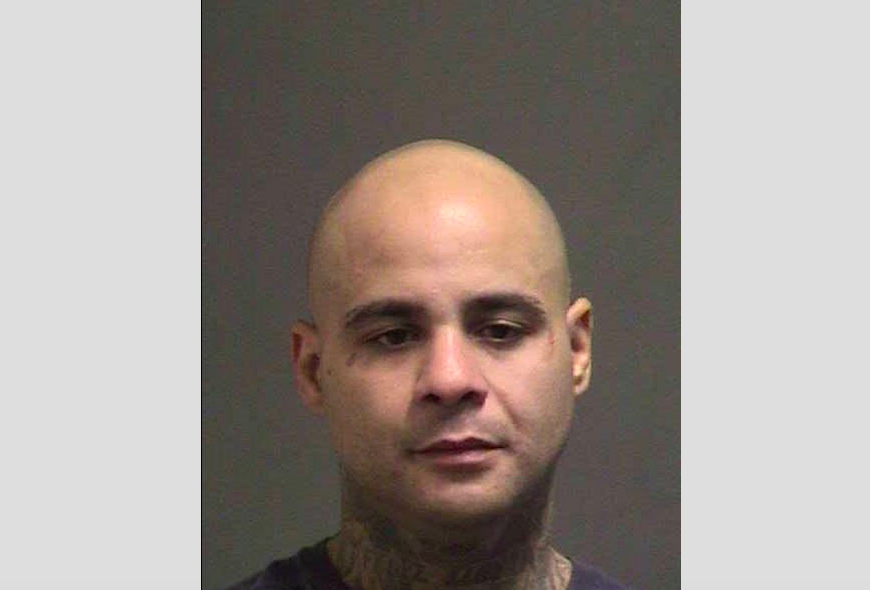 A Florida man was arrested last week for locking his girlfriend in a bathroom while he attacked a mattress in an apparent search for a man he believed was "hiding inside."
Felipe Oquendo, 37, from Fort Walton Beach, was charged with false imprisonment and possession of drug paraphernalia on Friday morning after his girlfriend escaped from the bathroom and phoned authorities for assistance, according to the Okaloosa County Sheriff's Office.
At around 1:10 a.m. on Friday, Oquendo's girlfriend, who has yet to be identified, called police, telling them that her partner had forcibly locked her in the bathroom after accusing her of cheating on him. Oquendo then attacked a mattress, believing that his girlfriend's alleged lover was "hiding inside," according to authorities. The accused was said to have stabbed the mattress with a bedpost, before using his bare hands to rip it apart. His girlfriend was not injured in the incident.
Upon their arrival, Oquendo told police that he had felt a movement within the mattress and denied allegations that he prevented his girlfriend from exiting the bathroom. He also claimed he found a man inside the mattress and fought him, but the man managed to escape the scene before authorities arrived, reported local news. Later, he admitted he had been smoking methamphetamine hours earlier on Thursday.
Police discovered a glass pipe at the scene, which they believed Oquendo used to administer the drug. Authorities booked the suspect into Okaloosa County Jail. It is unclear whether he currently remains there or has been released on bail.
The Okaloosa County Sheriff's Office did not immediately respond to Newsweek's request for further comment.
Fort Walton Beach, a small city in the Florida panhandle, has a crime rate — 32 crimes per 1,000 residents — that is considerably higher than the national average across all communities in America, according to NeighborhoodScout. Around 72 percent of communities in Florida have crime rates lower than Fort Walton Beach, whose roughly 21,895 residents have a one in 32 chance of being a victim of a violent or property crime.
Earlier this month, one man died and another suffered multiple gunshot wounds following a shooting in Fort Walton Beach. The two men were identified as Coty Michael Bradley, 28, and Donnie Shawn Chemons, 29, respectively. Both victims were residents of the area. Due to the nature of the incident, police have not yet revealed a possible motive or whether they have apprehended a suspect. The investigation is currently ongoing.