Florida Man and Teenage Daughter Charged With Murder of Former Police Officer Shot While Sleeping in His Bed
A Miami man and his teenage daughter have been charged with the premeditated murder of a former police officer, who was shot several times while sleeping in his bed.
The body of 51-year-old Johnnie Ridgeway III, a former Miami-Dade officer, was discovered in his Sunrise home with multiple gunshot wounds earlier this month.
Colon, 44, lived in the same home as Ridgeway and his wife, who is Colon's aunt, in the 5800 block of Northwest 12th Court, according to the South Florida Sun Sentinel.
Speaking to CBS 4 News anonymously, Ridgeway's wife said she could not believe that Colon and his daughter are charged with murdering him.
"I thought they loved him," she said, adding, however, that she believed an incident from the summer, in which one of Ridgeway's dogs bit Colon's hand, could be the cause.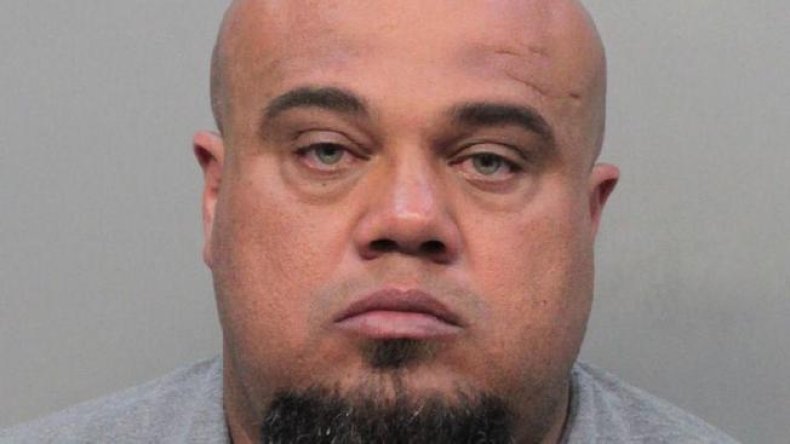 "He jumped up and grabbed onto Michael's hand," she said.
"One he realized who he was holding onto, he let go but he had already damaged his finger. He required a lot of surgery and he was very angry about that."
In spite of the incident, Ridgeway's wife said everything seemed back to normal in recent days.
"Everything was fine," she said. "They were talking fine. They were getting along. My husband loved him like a son."
Sunrise Police Department say that there is also another suspect in the case that they are looking to arrest.
Ridgeway's wife discovered Ridgeway's dead body in the afternoon of November 12 and called 911 around 2:35 p.m.
Neither she nor Colon were in the house during the murder, a police report seen by the Sun Sentinel said.
Colon's teenage daughter agreed to speak to officers on November 24, the report said.
She admitted borrowing a Kia Optima from an unidentified person, picking up one of the murder suspects and driving from Homestead to Ridgeway's house in Sunrise around 6 a.m. on the day of the murder, the report said.
She admitted driving the suspect to the house with the knowledge that the man intended to kill Ridgeway, it added.
She also told detectives that the plan to murder Ridgeway was devised by her father, Colon, and his friend, and that her father might have left the door unlocked on the morning of the murder as he left the house.
Police say her testimony corroborated security camera video footage and eyewitness statements.
She is now in custody alongside her father and both are charged with first-degree murder.
Prior to his death, Ridgeway was an officer for the Miami-Dade Police Department from September 1995 to January 1999. He was terminated after a federal grand jury indicted him for allegedly sexually assaulting a female driver and subjecting five other women to sexual taunts.
After five of the six counts were dismissed, Ridgeway was found guilty of one civil-rights violation and was sentenced to two years in prison, followed by three years probation, according to the Sun Sentinel.
His wife told CBS 4 News that her husband put his conviction behind him and lived an upstanding life.
According to NBC Miami, in 2015 Colon was charged with shooting a woman in the knee during an armed robbery and faced a mandatory sentence of 25 years in prison, but was acquitted after jurors agreed with lawyers who argued there were discrepancies in the evidence and witness descriptions of the suspect.
Newsweek has contacted Sunrise Police Department and the Broward County Sheriff's Office for comment.