Florida Man's Deformity Is No Laughing Matter Says Sheriff Who Wants Public to Stop Making Fun of Drug Suspect's Mugshot: 'He Is Still Someone's Child'
A North Carolina sheriff's department has taken the unusual step in appealing for people to stop making fun of the mugshot of an alleged drug dealer after images of the suspect went viral.
Orlando Lopez, 43, of Palm Coast, Florida, is accused of a string of drug offenses after he was pulled over by deputies from the Robeson County Sheriff's Office on Interstate 95 on June 28.
During the traffic stop, officers allegedly found 98 grams of cocaine and 35 grams of methamphetamine inside the vehicle.
Lopez was subsequently charged with two counts of trafficking in methamphetamine, two counts of trafficking in cocaine, possession with intent to sell and deliver cocaine, possession with intent to manufacture, sell and deliver a scheduled II controlled substance, maintaining a vehicle for a controlled substance and possession of drug paraphernalia.
He was sent to the Robeson County Detention Center and held on a $250,000 bond.
However, after the department released a photo of Lopez's mugshot onto Facebook, a host of social media users mocked his appearance due to his deformity. The slew of insults and negative comments prompted the sheriff's office to issue a plea for civility towards the 43-year-old.
"Even though this individual has been charged for committing a crime, he is still someone's child/family member," the department wrote on Facebook. "It is obvious that he has suffered some type of injury. Please refrain from making jokes/negative comments. Have a blessed day."
While several people continued to mock Lopez, others praised the department for their calls for courteousness.
Facebook user Sheri Hamarlund wrote: "This man was arrested for a crime committed, however he is still a human being and deserves to be treated like one. Thank you, Robeson County Sheriff's Office for your post. Cudo's to you. This man deserves to be treated humanely and deserves prayer, not ugliness."
Jeff Bousquet added: "My compliments to the Sheriff and the Deputies; it's good to see courtesy and simple human respect and kindness being encouraged. To the rest of you poor examples of human beings; in this country, you are innocent until proven guilty in a court of law. If and when he is found guilty, there is still no legitimate moral reason to ridicule this individual who obviously has had unfortunate luck with life thus far."
In a statement, the Robeson County Sheriff's Office added: "Under our system of justice, every person is presumed to be innocent unless proven guilty in a court of law.
"The information contained in this post is not intended to be an expression of opinion regarding guilt. The views and opinions expressed by private citizens who may comment on this post are not adopted by and do not reflect the official policy or position of this law enforcement agency."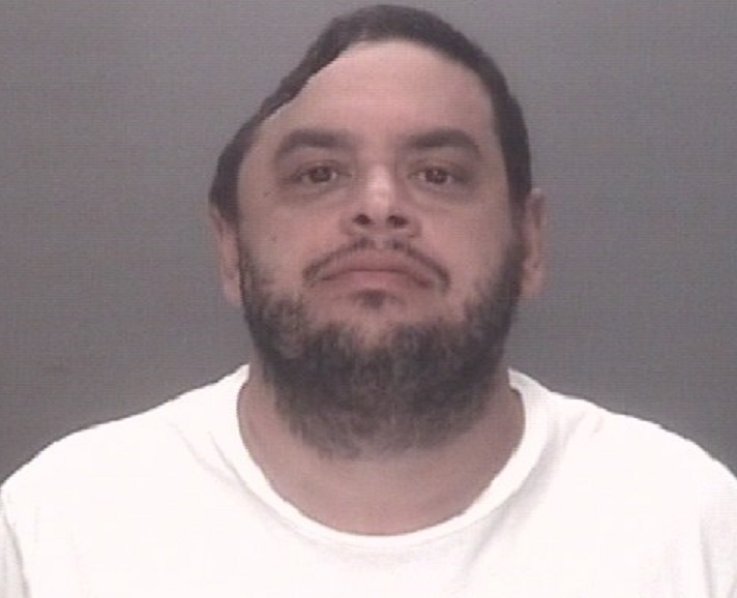 Florida Man's Deformity Is No Laughing Matter Says Sheriff Who Wants Public to Stop Making Fun of Drug Suspect's Mugshot: 'He Is Still Someone's Child' | News