A Florida man was arrested Sunday morning after crashing his car into a vehicle carrying two teenagers and allegedly attacking a man with a stun gun, police say.
Nicholas Wagner, 23, was detained by deputies from Pasco Sheriff's Office shortly before 3:30 a.m. The collision occurred after the suspect allegedly attempted to drive around a car at a red light at the intersection of Rowan Road and Orchid Lake Road in New Port Richey.
The heated situation escalated before police could arrive, as the driver pulled out a stun gun and aggressively sparked it at bystanders who were gathered after the crash.
Citing investigators assigned to the case, WFTS reported that Wagner became embroiled in an argument with another man, who lives in the neighborhood and came to offer assistance.
"Emotions were running high, the suspect broke out his [stun gun] and started threatening people," noted Kevin Doll, community relations director of the Pasco Sheriff's Office.
Footage of the incident, which was recorded by an eyewitness, showed Wagner arguing with another man. The suspect's sister, who can be heard screaming in the video, arrived on the scene and asked Wagner to get in her car. Soon afterward, he appeared to try and flee the area.
Resident Rich Abbate, who spoke to Fox 13 following the altercation, said he was hit multiple times with the stun gun. The first impact allegedly came as he tried to calm the suspect's sister, and the second when he was chasing after Wagner to detain him until troopers responded.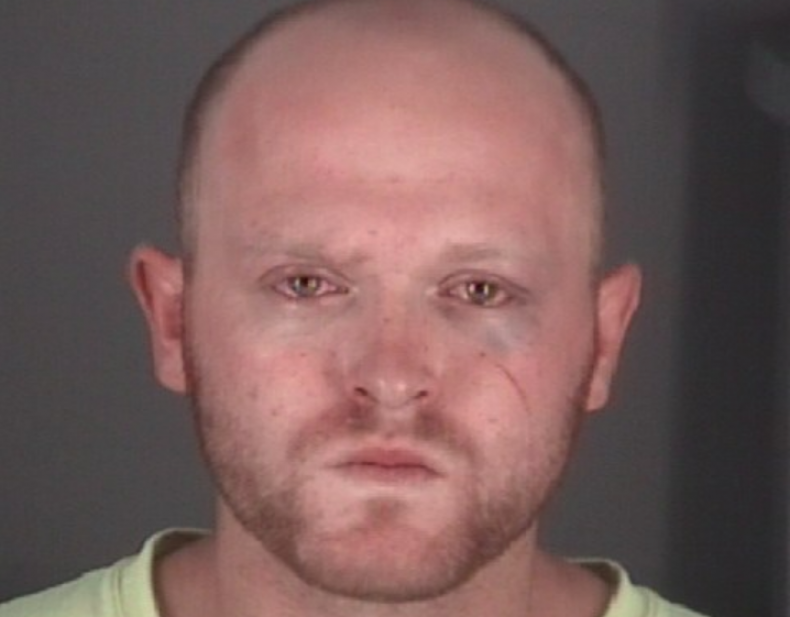 WFTS obtained and published the witness's video showing their confrontation. The teens who were in the car Wagner hit—Tabitha Supernault and Ericka Schwandt—were not injured. One teen described the event as "chaotic," recalling that there was a lot of screaming.
According to WTSP, citing an arrest report linked to the case, the suspect admitted to deputies that he had displayed the stun gun to scare the bystanders but denied striking anyone.
Video footage shows Wagner, who was standing behind a woman, lunging towards another man, appearing to briefly make contact before the attack was redirected with a swift punch.
The suspect told WFLA from jail that he felt threatened after the collision and lashed out in self-defense as vulgar language was directed at his sister. "I had a lot of anxiety," he said.
Wagner told the outlet: "I was sitting in my sister's car and [the man] wouldn't leave me alone and I ended up getting out of my sister's car to tell him to pretty much back up, get away dude, I have problems. That's when this man kept going and kept going and I felt like he kept trying to come closer and closer to me and I zapped it. I never once touched the man."
Online inmate records confirm the 23-year-old was charged with aggravated battery with a deadly weapon and issued a ticket for driving with a license that is suspended or revoked. Wagner was held on $6,000 bond.