Florida Man Arrested for Refusing to Remove 'I Eat A**' Sticker from His Pick-up Truck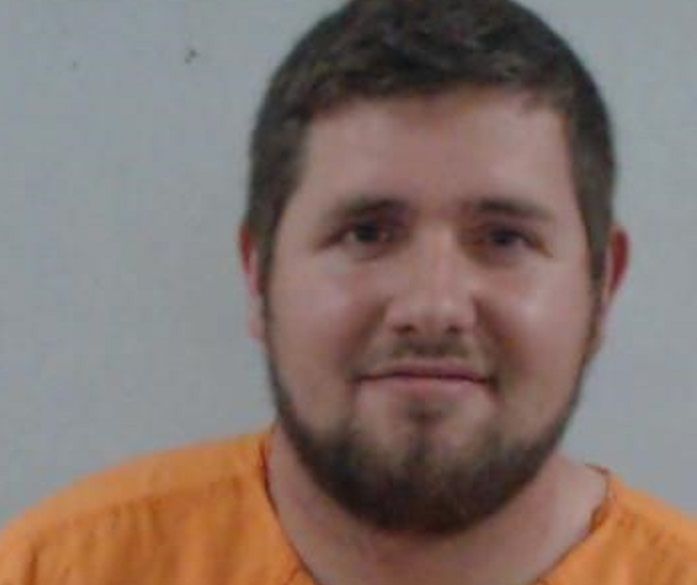 A man has been arrested on suspicion of obscenity after refusing to remove a bumper sticker from his vehicle reading "I eat ass."
Dillon Shane Webb, 23, of Lake City, Florida, has been charged with misdemeanor counts of possession of obscene material and resisting arrest without violence following an incident on Highway 90 on May 5.
The Columbia County Sheriff's Office said a deputy spotted the sticker on the rear window of a brown Chevrolet truck traveling west on the highway at around 5:50 p.m.
The deputy believed that the sticker violated the state's Statute 847.011 which prohibits the possession of obscene or lewd material, including drawings, pictures, or any other written or printed matter.
When the officer confronted Webb about the sticker, the suspect replied that they were "just words," according the Lake City Reporter.
The deputy also asked Webb how a parent of a small child would explain the meaning of the graphic sticker if they saw it, to which Webb replied it would be "up to the parent."
Webb was initially cited with obscenity and handed a notice to appear in court by the deputy. After being asked to remove one of the letters from the sticker to make it less offensive, Webb refused citing his First Amendment rights, according to the report. He was then also charged with resisting arrest.
Speaking to the Associated Press, Webb said he plans on filing a wrongful arrest lawsuit against the department, believing the deputy who detained him was out to get him.
"I'm tired of police forces thinking they are above the Constitution, the Bill of Rights," Webb said.
"Like the whole time, he was just really rude," Webb added. "It just felt to me like his goal was to get me in jail."
Webb also claimed he has never had any issues with his sticker. "I've had parents drive by me with their kids taking pictures. They point and laugh and giggle, and they go on about their day."
The American Civil Liberties Union (ACLU) of Florida questioned why the sheriff's office was bothering with such a trivial matter.
"Shouldn't police officers spend their time serving and protecting communities and not pulling Floridians over for speech that is already protected by the First Amendment?" ACLU spokeswoman Casey Bruce-White said in a statement. "Using the excuse that a child would see and ask questions about this particular bumper sticker is absurd."
The Columbia County Sheriff's Office defended the arrest in a statement to AP. "If the law is faulty then the legislature can address that or if the law is unconstitutional then the judiciary will address it," Sergeant Murray Smith said.
Webb is due to appear at Columbia County Courthouse on May 23 to face the charges.