Florida Man Finds Grenade While Magnet Fishing but Drives to Taco Bell Before Calling Cops, Sparking Evacuation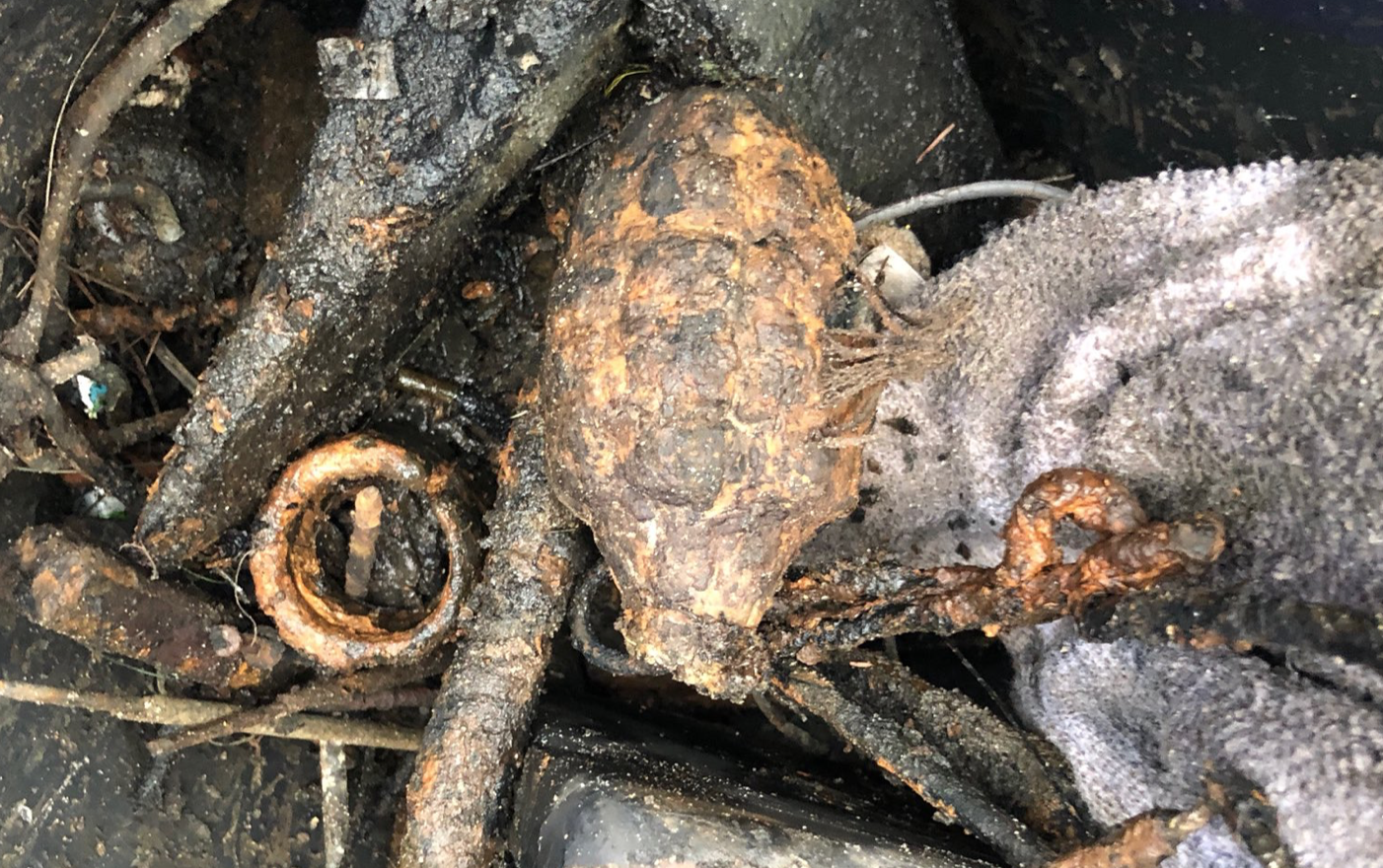 A Florida man caused an evacuation at a Taco Bell in Ocala this weekend after telling cops he drove there with a hand grenade he found while magnet fishing.
In social media updates yesterday, officials from the Ocala Police Department advised citizens to avoid the area after it was verified that the device was an "authentic WWII hand grenade."
It appeared that the man, who was not identified by law enforcement, had waited until arriving at the popular fast food restaurant before reporting his discovery to the authorities.
The department said bomb squad experts had to be called onto the scene to remove the grenade, which they fortunately did so without incident. The Taco Bell closed for about an hour.
The police Twitter account wrote earlier: "Be advised that the Taco Bell on East Silver Springs Blvd. has been evacuated, following report of an explosive device located in a vehicle on premises."
It continued: "At 5:01 p.m. a caller informed dispatchers that he had found a hand grenade while magnet fishing in Ocklawaha, put it in his trunk, and drove to Taco Bell in Ocala. Marion County Sheriff's Bomb Squad has responded to ensure everyone's safety. Please avoid the area."
Under the Ocala Police Department's Facebook post, commenters were quick to joke about the incident. Several questioned why he waited until getting to Taco Bell to inform the cops.
"But WHY? The last thing I'd do with a grenade is put it in my trunk and drive around," one Facebook user noted. Another said: "Why does stuff like this only happened in Florida?"
It was not immediately clear exactly where the grenade was discovered by the man. On social media, the police uploaded multiple images of the device alongside other rusty objects. Fortunately in this case, no-one was injured by the hand grenade. Police said it was "disposed of properly."
It is not the first time the unique pastime has resulted in shocking finds. Magnet Fishing is the process of searching bodies of water for lost or interesting objects using—unsurprisingly—strong magnets.
In August last year, in the U.K., a family discovered a stash of guns while hunting in a river. And in October 2018, YouTuber Gareth Bryer reeled in an antique pistol, axehead and knife, local news outlet Kent Online reported.