Florida Man Allegedly Planning to 'Shoot Up' Muslims at Islamic Center Arrested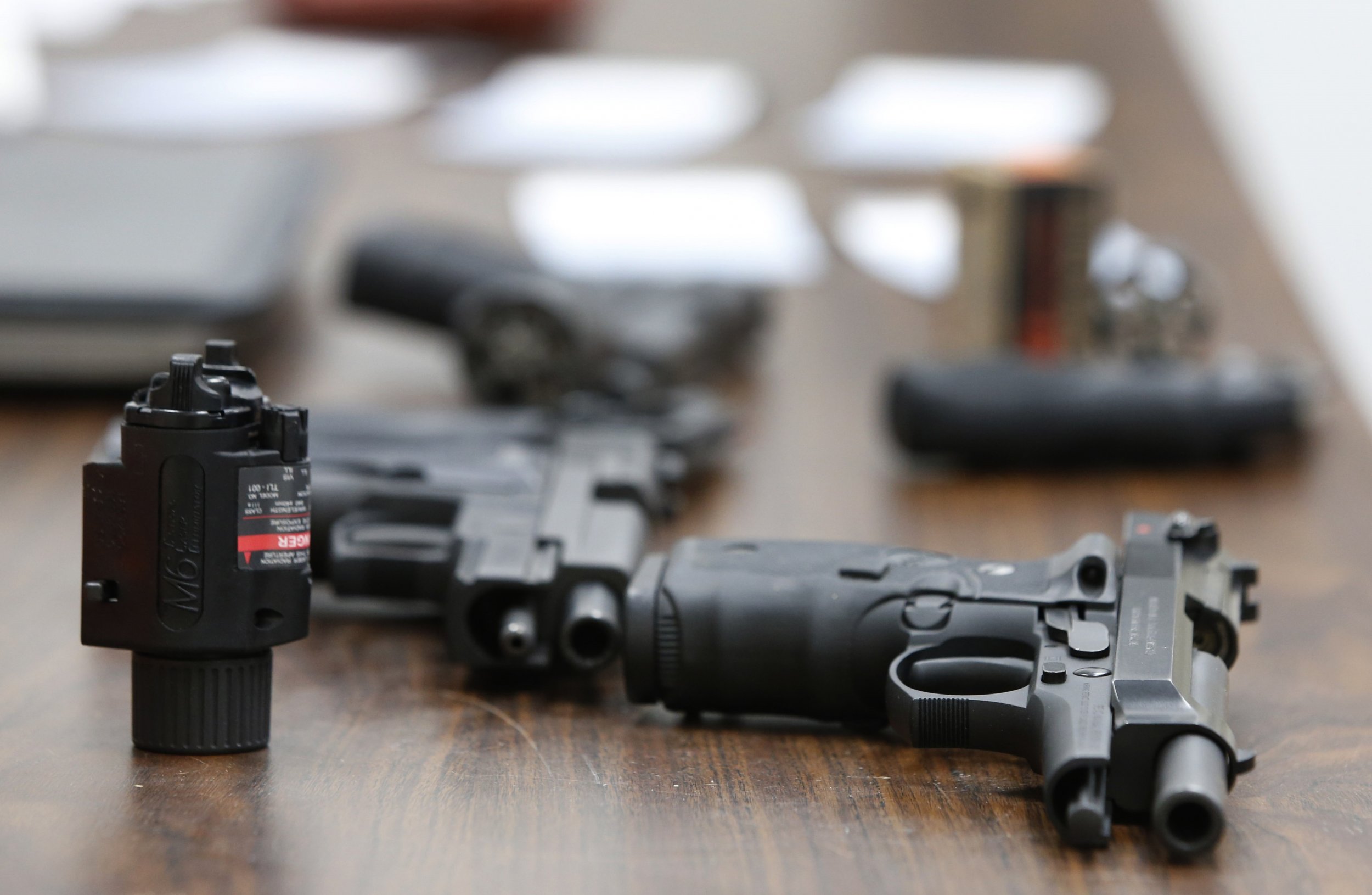 A man who was allegedly planning a mass shooting at a Florida Islamic Center—because he wanted to give Muslims "a taste of their own medicine"—was arrested on Monday, authorities announced.
The 69-year-old suspect, Bernandino Gawala Bolatete, allegedly told an acquaintance in October he was going to "shoot up" a Jacksonville mosque and "expressed a hatred for Muslims," according to a criminal complaint filed Friday.
The acquaintance then informed police, who proceeded to put an undercover officer on the case. The complaint said the officer recorded conversations with the suspect and gathered evidence verifying his alleged plans.
"The investigation confirmed that the suspect was making plans to carry out a mass shooting, and he already had the weaponry necessary to complete the attack," said Jacksonville Sheriff Mike Williams during a press conference on Monday.
Bolatete was planning to die in the shooting because he only had one kidney and it was failing, and he didn't wanto to undergo dialysis, according to the complaint.
In one instance, the suspect allegedly pointed out the tower at the Islamic Center to the officer while driving to a gun range and told him it was a mosque. After being asked what he was going to do when he found out about his kidney during a December 6 doctor's appointment, the suspect told him about his plans to shoot worshippers on a Friday, the day they gather to pray.
"I have to bring my long guns there and uh, stay at the uh, tower. Keep shooting those Muslims, you know, on Friday," Bolatete allegedly said while laughing.
"It will be great, right?" he later said.
In another encounter, the officer tried to urge Bolatete to hold off on his planned suicide by telling him he didn't have many friends and needed the suspect to stick around so he had someone to hang out with. Bolatete told him it was "wishful thinking" and further explained his motives for the attack: "I just want to give these freaking people a taste of their own medicine, you know? They are the ones who are always doing these shootings, the killings."
Bolatete allegedly told the officer he had five guns and asked him for help in obtaining a silencer for a rifle, to suppress the sound of a gunshot and the flash emitted when it is fired. He bought the device in the parking lot of a sporting goods store and asked that there be no paperwork in an effort to avoid the government's eye, according to the complaint.
Authorities are charging him with knowingly receiving and possessing a silencer that was not registered to him in the National Firearms Registration and Transfer Record.He is now in FBI custody and faces up to 10 years in federal prison if convicted.