Florida Man Pleads Guilty to Posting Videos of Himself Sexually Abusing 1-Year-Old Daughter on Dark Web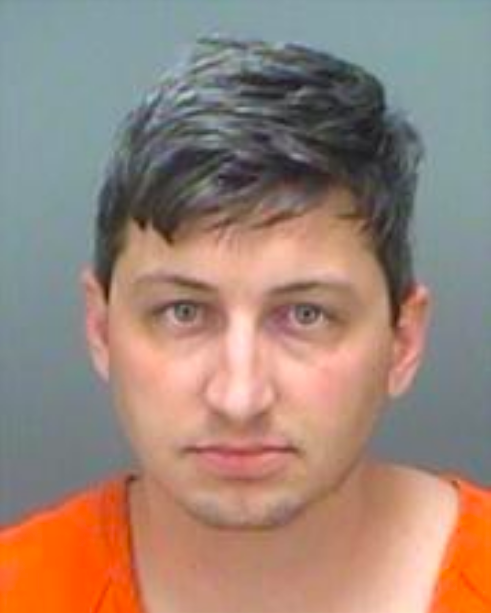 Months after his arrest, James Lockhart pleaded guilty to three charges related to creating and distributing pornography of his 1-year-old daughter.
As part of a plea agreement, Lockhart, 31, pleaded guilty to producing, distributing and possessing child pornography on Thursday. He faces up to 70 years in prison and a fine of more than $750,000, according to the agreement.
Between March 2016 and February 2018, the Department of Justice (DOJ) said Lockhart created and distributed sex-abuse photographs and videos of the one-year-old girl. Using the online moniker "Strangewood" and "Hardwood," Lockhart posted the graphics on a dark web forum. He also posted messages on the forum asking if anyone had any "requests" for pictures and videos.
The images showed Lockhart sexually abusing the female victim, whose face was partially blurred but still indicated she was "under duress," according to the DOJ. He also produced a four-video series of the abuse, which showed the victim crying and screaming.
Along with the videos he created, authorities found at least 43 videos and 4,000 images of child pornography.
Lockhart's arrest came from an investigation code-named "Operation Test Pilot," during which Homeland Security Investigations (HSI) agents attempted to infiltrate high-level child pornography rings and websites, a criminal complaint said. The international investigation led officers to discover the user "Strangewood" posting extremely graphic and violent images and videos on the forums.
After discovering the username belonged to Lockhart, HSI agents obtained a search warrant for his home and while there, spoke to his wife and the mother of his two children, a boy and a girl. When shown a sanitized image of the 1-year-old taken from one of the videos, Lockhart's wife identified the girl as her daughter. She also identified the man's hand in the video as her husband's.
The plea agreement also required Lockhart to cooperate fully with investigations and prosecutions of other people and to testify in connection with charges in his case and other matters. A sentencing date has not been set, yet.
The case was part of the DOJ initiative, Project Safe Childhood, which was launched in 2006, and is a unified and comprehensive strategy to combat child exploitation. Since its launch, the DOJ said the number of defendants prosecuted by United States Attorney's Offices increased by 40 percent.
When it comes to crimes involving the sexual exploitation of children, the DOJ said there is often an international dimension to the crimes. In Lockhart's case, investigating the crime included the assistance of the Queensland Police Service in Australia.