Florida Man Posed As Doctor, Said He Could Cure Diabetes, Other Diseases By Injecting Patients With Their Own Blood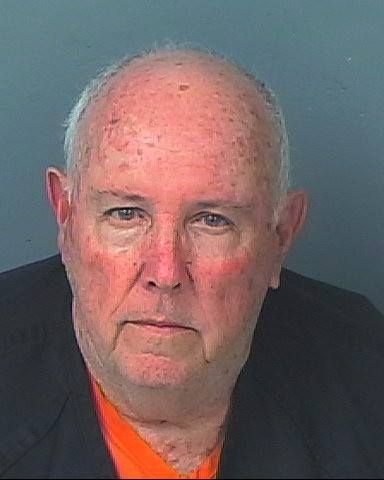 A Florida man was arrested last week after an undercover operation revealed that he was posing as a doctor and offering cures for various health issues provided that patients paid a fee for his services.
According to the Hernando County Sheriff's Office, Onelio Hipolit-Gonzalez was arrested on February 7 and charged with unlicensed practice of a health care profession and unlawful use of a two-way communication device.
Hipolit-Gonzalez, 73, reportedly posted about his services on Elclassificado, a website geared toward the Hispanic community. According to WVTV, Hipolit-Gonzalez referred to himself as a doctor in the post and included a photo of himself in a white coat. The ad included information where Hipolit-Gonzalez stated he could cure diabetes, Parkinson's disease, cancer, multiple sclerosis and other health problems.
However, the Florida Department of Health told local authorities that Hipolit-Gonzalez had never been issued a medical license of any kind in Florida.
According to a statement from the Hernando County Sheriff's Office, an undercover officer arranged to have an in-home visit with Hipolit-Gonzalez in Brookfield, Florida.
"When the patient arrived for the appointment, he was handed a clipboard and asked to complete papers. He was then asked to pay $160, which he did," the statement says.
Hipolit-Gonzalez then checked the patient's blood pressure before placing a band around his head and having the patient hold a metal rod. The rod and the band, the statement says, was connected to a machine on a table that made beeping noises while the undercover officer was holding the rod.
"Hipolit-Gonzalez told the patient, that the device was testing his heart, brain, intestinal system, bones, nerves, and 'everything else,'" the statement says.
Afterward, Hipolit-Gonzalez told the patient that "his cholesterol was on the way to being high" and that he "was not getting enough oxygen to his brain." He also said that there were problems with his liver and gallbladder and that the patient had diabetes and osteoporosis.
After calling another patient that Hipolit-Gonzalez said he had cured of diabetes and allowing that individual to give a testimony, Hipolit-Gonzalez told the undercover officer that he could also cure his diabetes with several more visits and a payment of $2,000.
Hipolit-Gonzalez also said that the treatment would involve injecting the officer with his own blood.
Detectives from the Hernando County Sheriff's Department moved in to take Hipolit-Gonzalez into custody at that point. Hipolit-Gonzalez told detectives that he had worked as a lab technician in Cuba and studied in Florida to obtain certificates for iridology, herbology, and nutrition.
Hipolit-Gonzalez was given a $10,000 bond.