Florida Man Posed as Uber Driver To Pick Up And Rape Woman, Police Say
A man who posed as an Uber driver is accused of raping a woman after picking the 18-year-old up in his car in Fort Lauderdale, Florida, on Saturday night, police say.
Shapsly Silencieux, 37, reportedly told the young woman he would take her home after she accidentally jumped in his car, believing it to be the Uber she had requested to pick her up.
The woman, originally from Alabama, was in the area for spring break and had been separated from a group of friends while out at America's Backyard in downtown Fort Lauderdale.
Silencieux allegedly picked up the woman along the 100 block of Southwest 3rd Avenue, telling her he was her Uber driver and he would take her home.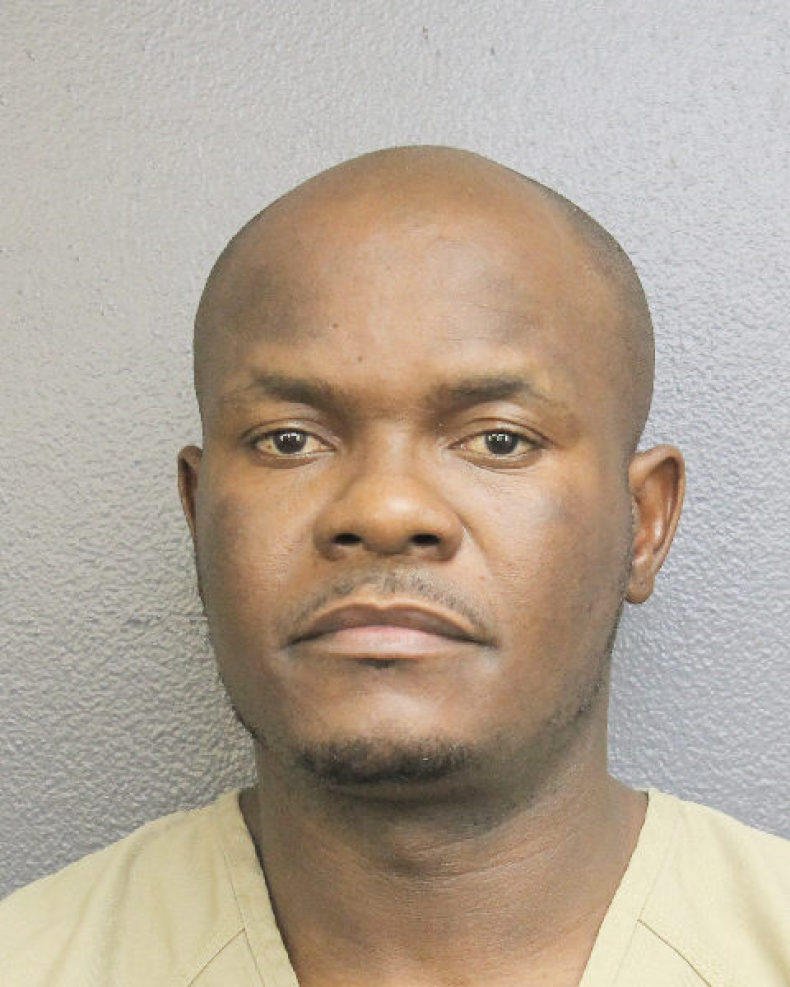 "She walks up to the vehicle, says to the driver, 'Are you my Uber?' He says yes; she gets into the vehicle," Sergeant DeAnna Greenlaw of the Fort Lauderdale Police Department told reporters on Monday. "As they're driving away she gets a notification on her phone that her Uber request has been cancelled."
The woman questioned Silencieux but he is alleged to have told her he needed to stop by his apartment to grab his wallet for gas.
The 37-year-old is then alleged to have attacked and sexually assaulted the woman in his apartment before driving her to where she was staying in Bal Harbour, according to an arrest report released by the Fort Lauderdale Police Department and as reported by NBC.
The woman then called police and reported the rape, giving officers the man's license plate number.
Using this information, officers were able to identify and locate Silencieux at his Fort Lauderdale apartment where he was taken into custody.
The woman, who has remained unidentified, then picked Silencieux out of a lineup.
"Detectives are told that this victim knew that something was wrong. She attempted everything in her power to prevent the suspect from doing what he did," Sergeant Greenlaw said.
Silencieux, who in fact does work as an Uber driver but had not been assigned to the woman's ride that night, was booked into jail on a $50,000 bond. According to WSVN, Silencieux has since posted bond, but it remains unclear whether he will be released Monday night or Tuesday morning. He faces one count of sexual battery, records showed.
"Everyone has the right to travel safely and our thoughts are with the victim after this horrific experience," an Uber spokesperson told Newsweek. "While this trip did not take place on the Uber app, we immediately removed the driver's access to the app as soon as this was reported to us."
Newsweek has contacted the Fort Lauderdale Police Department and the Broward Sheriff's Office for comment.