Florida Man Poses as Prosecutor in Attempt to Drop Extortion Charges Against Himself, Gets Charged With Seven More Felonies
A Florida man accused of trying to extort a Daytona car dealer for money and a new car has been charged with multiple new felonies after allegedly posing as a federal prosecutor in an attempt at getting the charges against him dropped.
Originally, Christian Mosco, 47, was charged with trying to extort $50,000 and a car from Glenn Ritchey, owner of a branch of Jon Hall Chevrolet, a franchised car dealership. Mosco claimed he'd obtained the dealership's 2002-2004 customer sales information in May.
If the dealership did not pay Mosco the money, he allegedly said in an email sent to the dealership, then he would "promptly publish to all local media the fact that Jon Hall Chevrolet has allowed their customers private identity information to be tossed to the curb per se. This I believe would devastate Mr. Ritchey's future business and of course expose Mr. Ritchey to a class action lawsuit that would certainly cost him millions of dollars."
This information was believed to include customer's birthdates and social security numbers.
Mosco later allegedly told the dealership he'd be willing to sign a nondisclosure agreement and turn over the documents in exchange for the money and car. Ritchey's assistant told Mosco to bring the documents to an attorney's office, where the trade would be made.
But Ritchey had turned over the emails to the local police; Mosco was intercepted by officers at the attorney's office. He had two cardboard boxes filled with the sales orders with him when he was arrested; he'd told officers that he'd found the boxes on a street corner, but Ritchey believed they'd been stolen. Later, he'd admitted to making the threats via his email address. Mosco was charged with burglary, petty theft and extortion.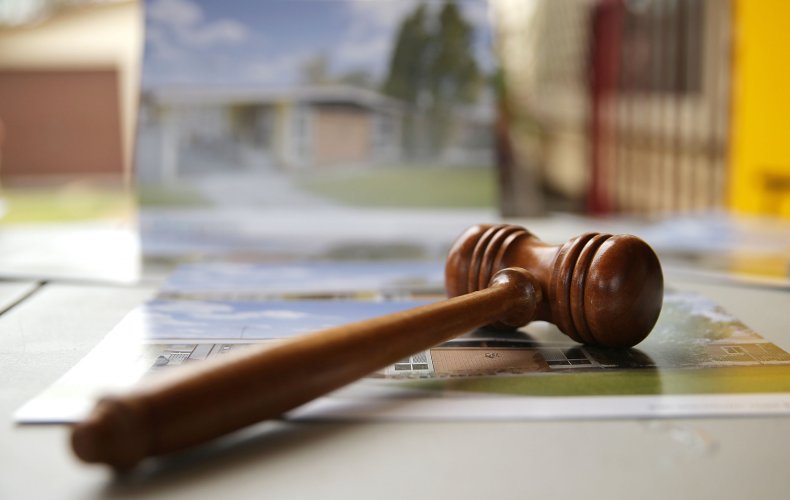 Mosco then reportedly tried to avoid incarceration by posing as two federal prosecutors. He is believed to have stolen the names of two assistant state attorneys, Danielle Fields and Andrew Urbanak, and their Florida Bar ID numbers, and then established an email account in Urbanak's name.
The fake email account was then used to file two "announcement of no information" motions under the prosecutors' names through the city's e-filing portal. Mosco allegedly used a filing made in another person's case and edited it to match the extortion case. Such a motion would result in the charges against him being dropped.
There was just one problem with the motion Mosco had filed—the state had already made an announcement of "information" by filing charges against him. Had he filed a nolle prosse, the charges would've been dropped.
This caught the eye of a suspicious clerk at the court office, who then notified officials. Mosco's attorneys also noticed the fraudulent filing.
"I've been working in the system since 1980 and this is the first time I've seen something like this," said State Attorney R.J. Larizza to WFTV.
Mosco has been charged with multiple felonies, including two counts of falsely impersonating a prosecutor, practicing law without authority, two counts of fraudulent use of identification, fraudulently acting as a state attorney, and uttering a forgery.
In total, that's four third-degree felonies and two second-degree felonies. Each second-degree felony carries a maximum sentence of 15 years, while the third-degree felonies carry a maximum charge of five years. If convicted of all charges, Mosco may be in prison for decades.
He's currently being held without bail.